Butterfly Tattoos Design Idea For Men and Women
The beauty of butterfly tattoos cannot be overemphasized. Butterflies are loved by everyone who appreciates nature. Women are mostly those we see who have butterflies on their bodies as tattoo. The shape and colours of butterflies are what makes them perfect for art work. There is hardly a part of the body that the butterfly cannot well represent.
Have you gone through difficulties or challenges in life and gotten over them? The use of butterflies as tattoo can help you remember.
Butterfly tattoo meaning
Butterfly talks about spirituality and love. It can depict psyche and even love, desire and affection. The #butterfly is very beautiful and colorful which is the reason most ladies would always want to get it inked on their bodies. The elegance and pride it exhumes when it is inked is amazing. It is the work of a wearer to decide where the #tattoo would be placed.
The butterfly tattoo is lovely and amazing. The butterfly is known to undergo some transformation before it can turn out beautiful. As a result, a lot of meanings are associated with butterflies like resurrection and rebirth. The Christians take the butterfly as Jesus Christ resurrection from the dead and his ascension to the heavens.
Butterfly tattoo also means Love, Resurrection and Rebirth, Spirituality and the Soul, Transformation, Spirituality and the Soul, Grace and Femininity. There are only a few tattoos that make you want to stop and demand for their meanings. One of such tattoos is the butterfly tattoo that comes in variations and styles. Also, Celtic Butterfly Tattoos are symbolic of Spirituality and Paganism. There is the breast cancer butterfly tattoo that talks about and also represents Hope and Rebirth to those who have survived.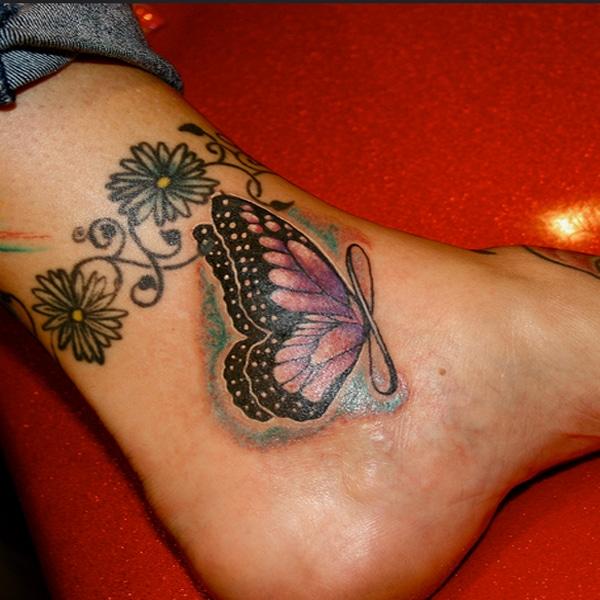 The most inspiring stories are told with the drawing of butterflies. Women who have survived breast cancer are seen today, using butterflies to cover scars on the affected parts. image source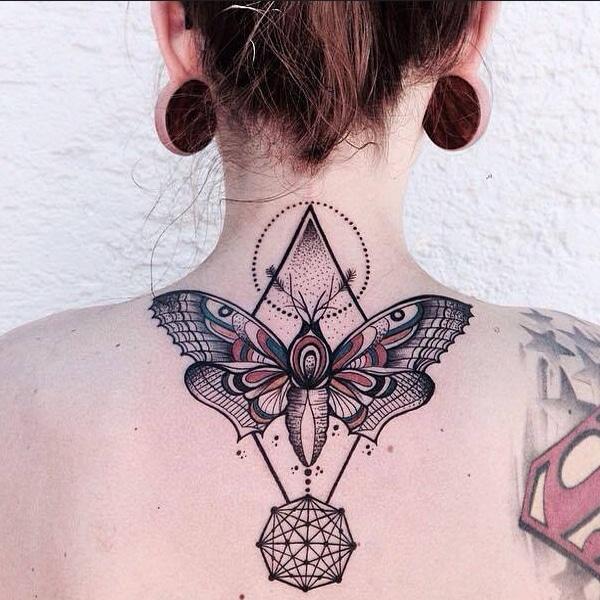 The size of your butterfly will depend on where you want to leave it on your body. However, if you are thinking of something bigger, the thighs, the tummy or the back can be the perfect location for that. image source
3. Green butterfly tattoo design for women on the back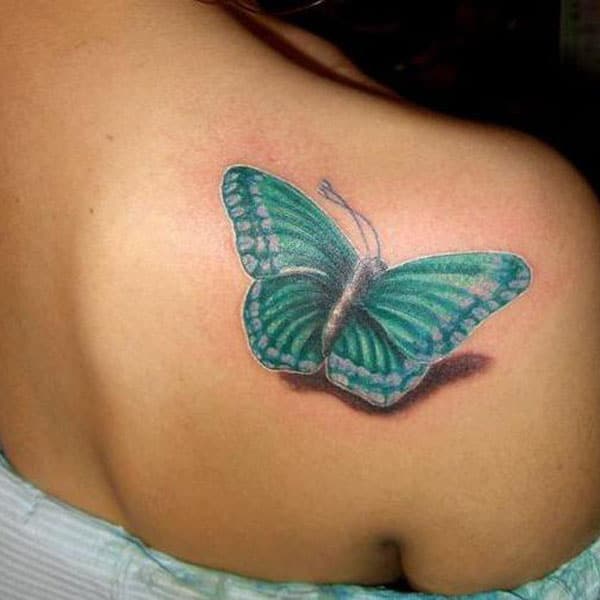 The artist will help you get along with the process of choosing the right butterfly tattoo for yourself if you are yet to decide. image source
4. Cute butterfly tattoo design ink idea for ladies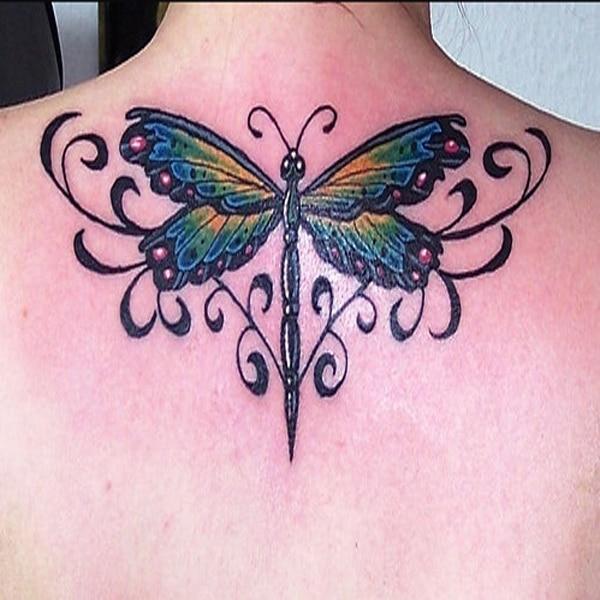 Scars, ugly experiences and pain can be replaced with butterflies that are known as beautiful creatures. Are you a lady who is trying to show off your feminist side? image source
5. Simple back butterfly tattoo design for women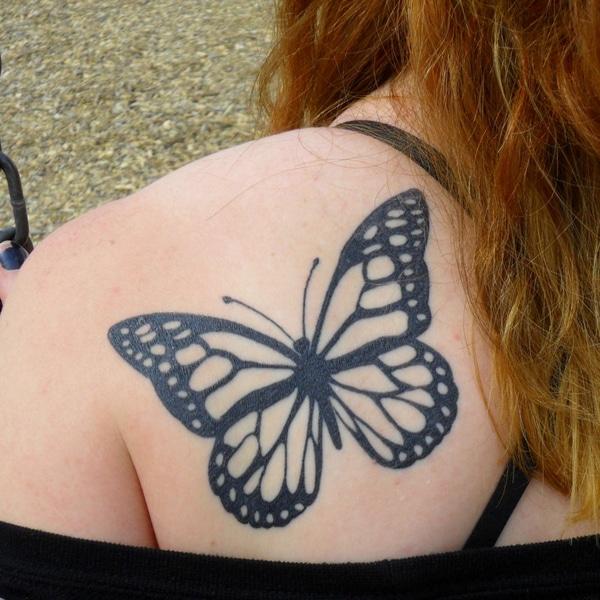 If you are a guy who loves butterflies, you can make them a little masculine without losing the beauty that comes with natural butterflies.
6. Cute butterfly tattoo design ink idea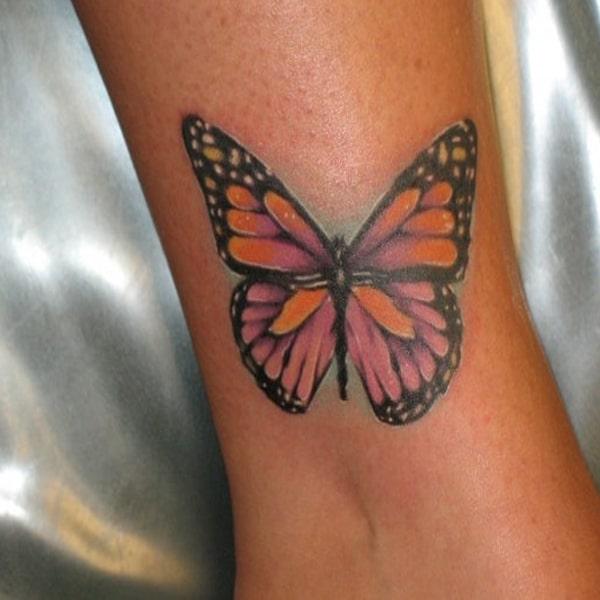 Go for the butterfly tattoo. You may be a man who loves nature and has scars to hide; butterflies can be the best options for you. image source
7. Compass and butterfly tattoo ink for girls on the back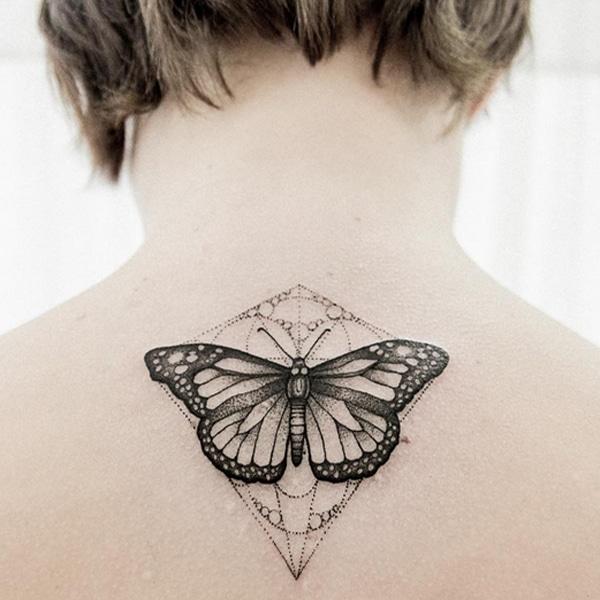 You may add fun to your butterfly tattoos by creating them around flowers or any other object that is of interest to you.
8. Music note and butterfly back tattoo idea for ladies with messagee; believe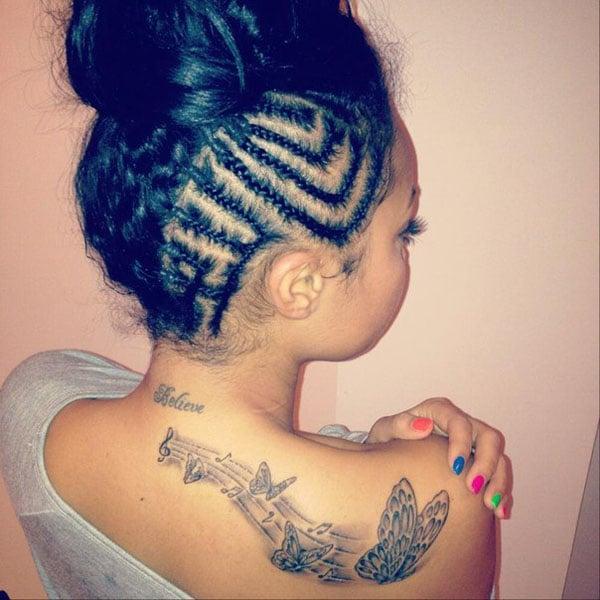 At the end of the day, you are happy that you got these lovely creatures staring from your body. You can draw as many butterflies as you wish even with lovely words inscribed on them. image source
9. Wonderful butterfly tattoo idea for fashion savvy people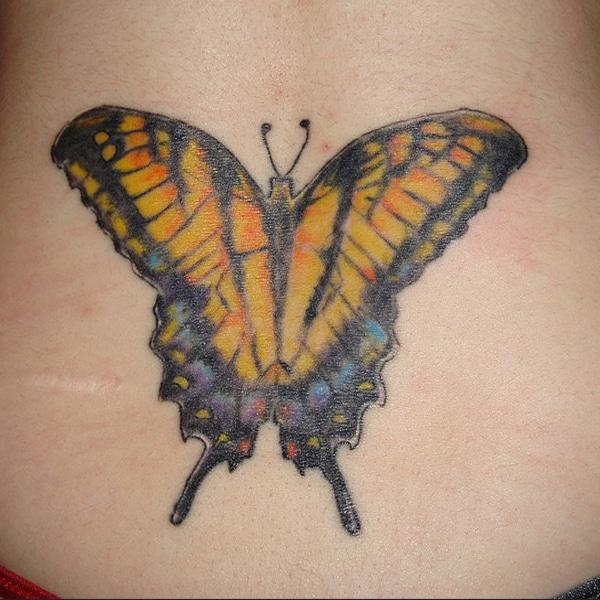 The wings of butterflies are colourful and delicate. These wings are known to express tenderness and gentleness after a storm; yet showing strength to win challenges.
10. Flower and butterfly tattoo design ink idea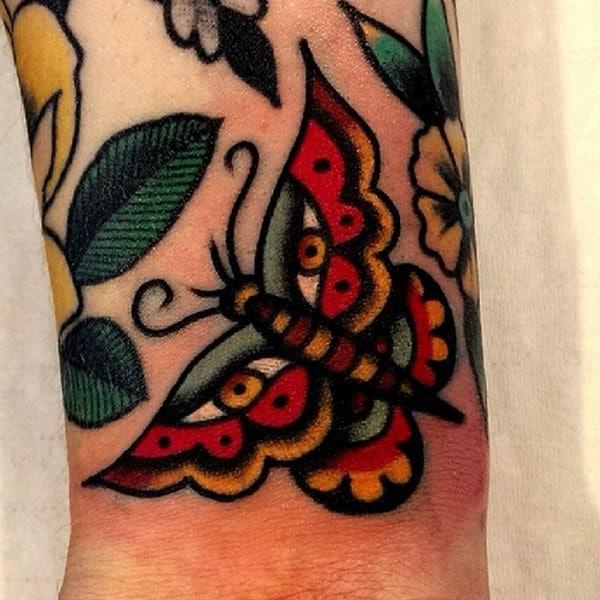 There are different types of butterflies you may want to choose from if you are ready for that stunning tattoo.
11. Small stomach butterflies tattoo idea for ladies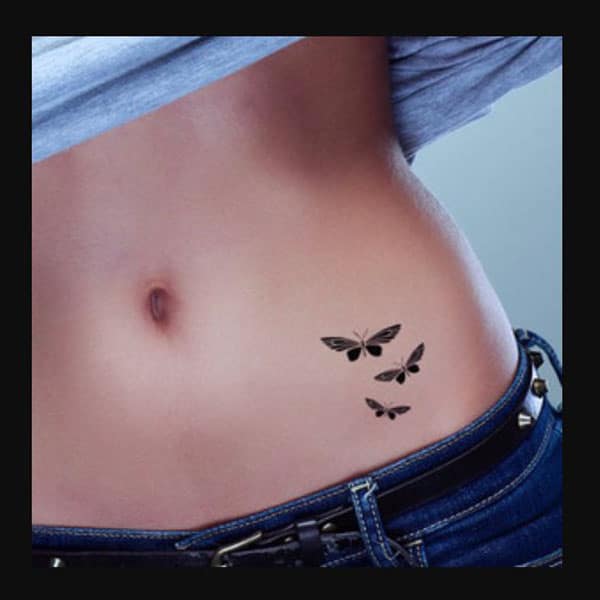 Butterfly tattoos are so lovely that you can create attention to some of the sensitive parts of your body with them. image source
12. Blue color butterfly tattoo ink idea on the back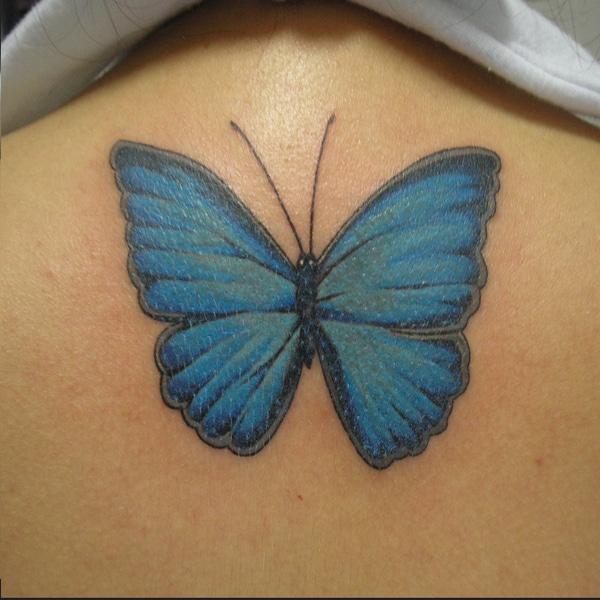 Get connected with the elements of nature with this lovely tattoo. You can leave the tattoo on any part of the body and the art will still be amazing. image source