Compass Tattoo Ink Idea for Women
Compass tattoos, also called as nautical tattoos are one of the most important things in marine world. Compass is used to find out the way in the sea. Compass tattoo designs are available in many other styles like compass and anchor, compass rose tattoo, compass rose anchor, nautical star compass and many more.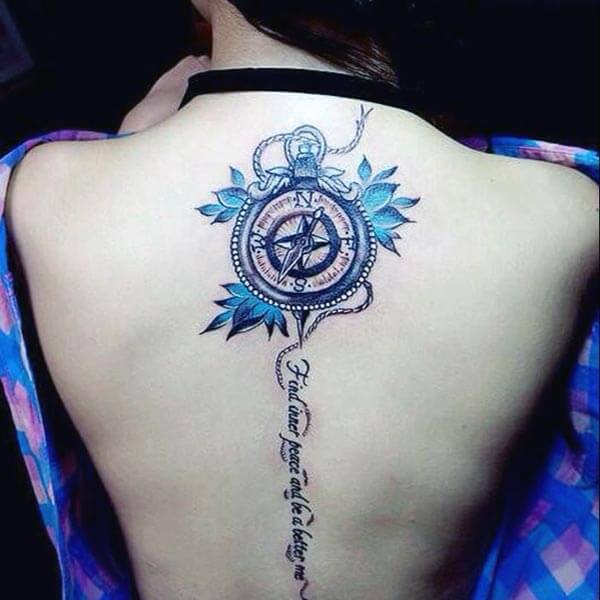 A mesmerizing compass with blue leaves tattoo design on back for Women. This nautical tattoo looks very catchy with the wording 'Find inner peace and be a better me'. The wearer love for travelling to new places and having adventure is clearly shown through this tattoo.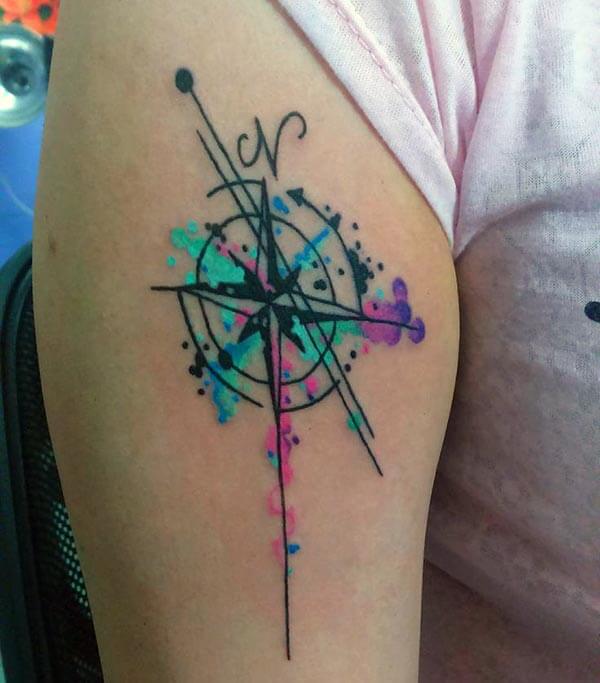 Amazing compass tattoo design on forearm for girls and ladies. This watercolor sketch of compass with north direction is attractive. Compass is considered as a symbol for guidance that points you to right direction.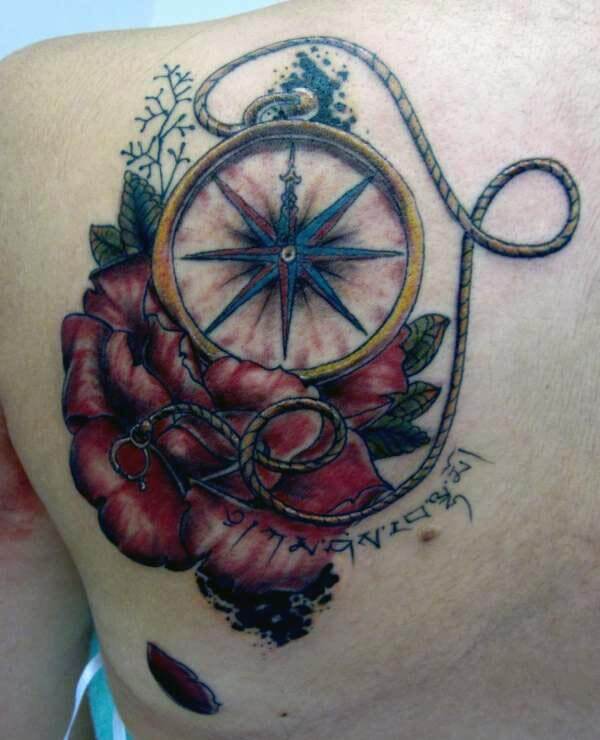 A breathtaking compass on rose tattoo design on back shoulder for ladies. This beautiful compass with the hanging rose twisted on a huge red rose looks very catchy. Rose symbolizes love, affection and loyalty and compass signifies guidance to right direction.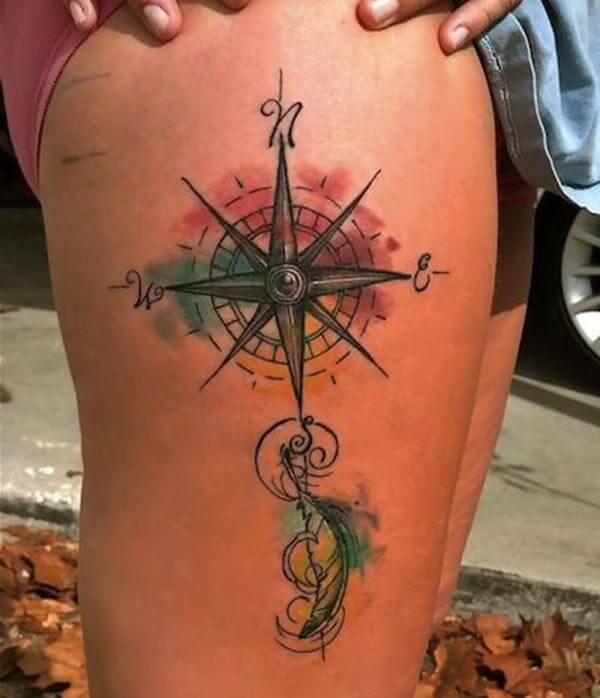 An engaging watercolor compass tattoo on thigh for ladies. This large nautical tattoo with the direction and a feather is done perfectly. The tattoo looks like a watercolor painting on the wearer's thigh.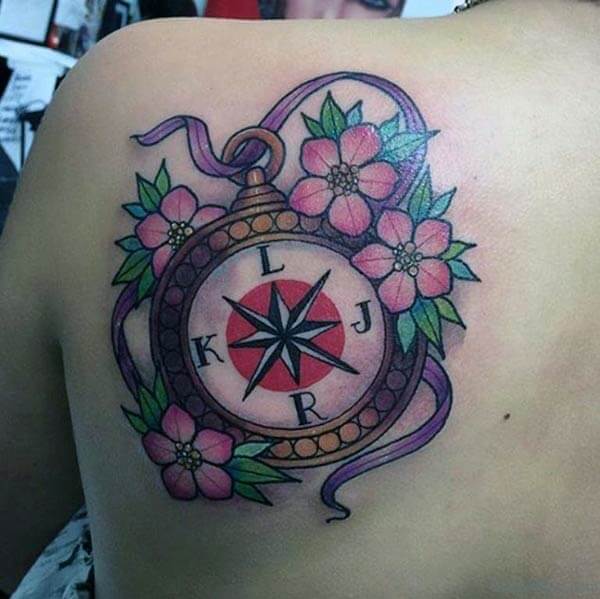 Awesome compass with flowers tattoo ideas for girls and women on back shoulder. This vibrantly inked tattoo has initials of name in place of direction and looks very fancy. Vintage compass design is suited for a lover of history.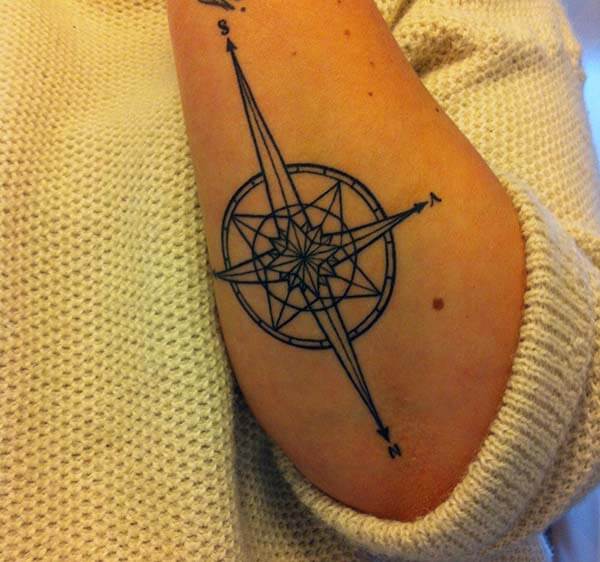 An elegant compass tattoo design on forearm for girls and women. These outlines compass with longer south and north spikes looks classic and hot. Nautical compass tattoo design represents peace and harmony.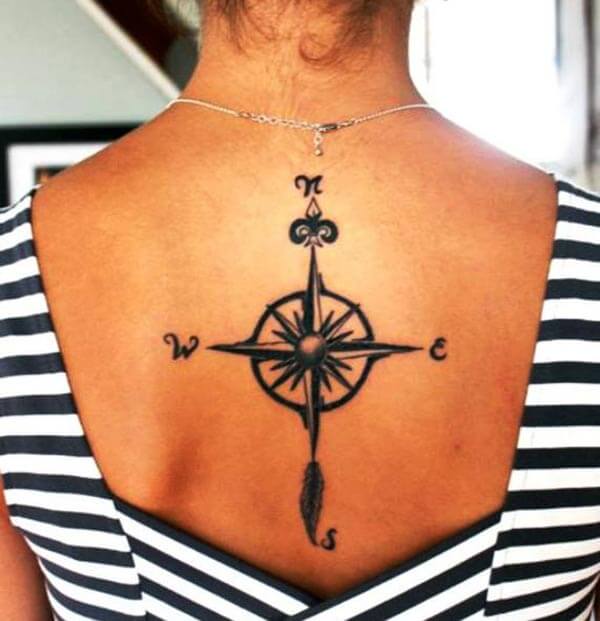 A solid black star compass tattoo design for ladies on back. The captivating intense black compass with spear on spike pointing north and feather on spike pointing south looks very sexy on female back. Star compass tattoo are preferred by those who are seeking guidance in life.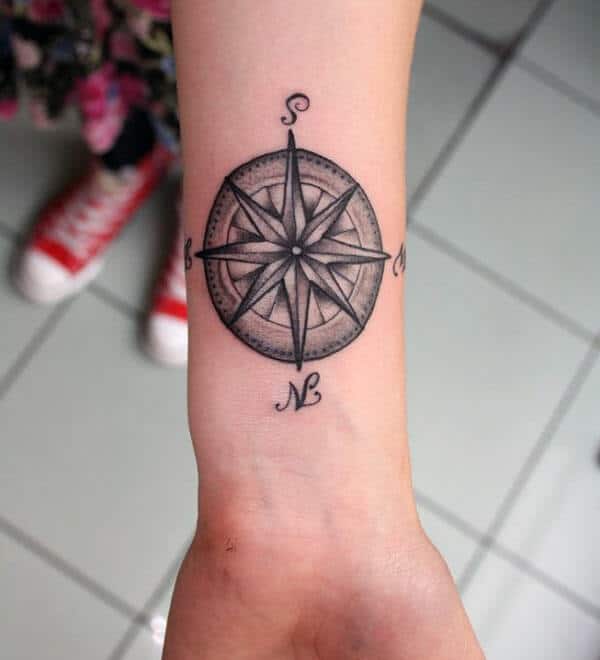 Cool black and grey compass tattoo design on wrist for Girls. Small or big, compass can be placed anywhere on a person's body. Wrist compass looks very cool and stylish. Compass represents anything from guidance to protection.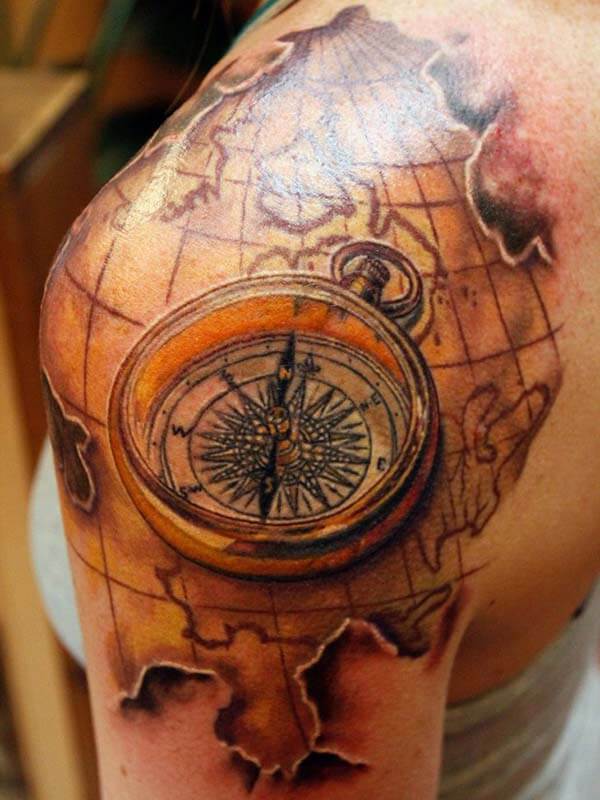 A breathtaking map compass tattoo design on shoulder for women. This 3D compass and map is done so realistically that it is absolutely spellbinding. Map compass tattoos are for those adventure seekers and explorers as it symbolizes passion for travel and discovery.
An aesthetic watercolor vintage compass design on shoulder back for girls. This watercolor tattoo with a half faded lid brings in a nostalgic feel to the wearer. These tattoo are suited for lovers of history and often wore by sailors and Navy.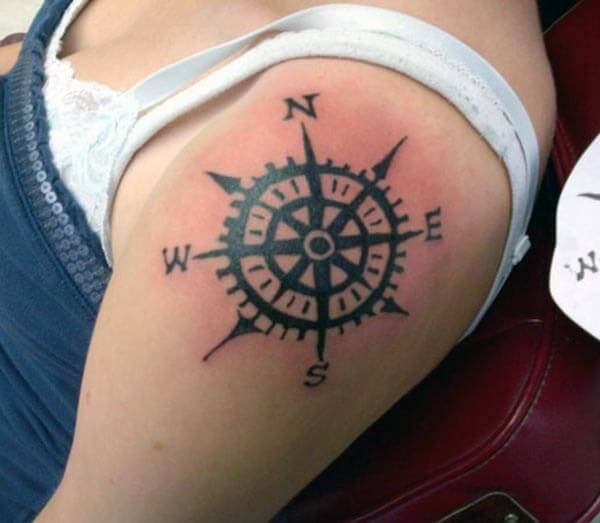 An exquisite compass tattoo design for girls on shoulder. This intense solid black compass with directions looks like a stamp on the wearer's arm. Compass tattoos are preferred by people who love travelling, adventure and those seeking guidance.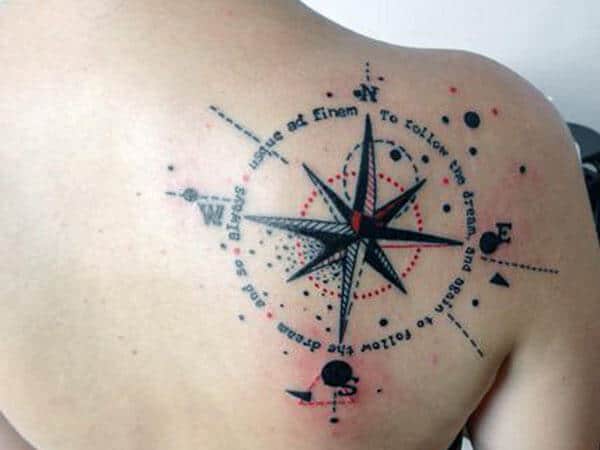 An enthralling star compass tattoo design on shoulder for ladies. This engaging tattoo with amazing quotes placed on the outline of compass looks unique and classy. One who seeks adventure and loves to travel the world and is also daring will undoubtedly get this tattoo.