Best friend tattoos, commonly known as BFF tattoos, are highly popular among youths and fun way to show off your relationship with your best friend. Friendship can be symbolized in several ways and there's nothing quite like getting a matching tattoos with one of your friends, to prove the world that your friendship is forever.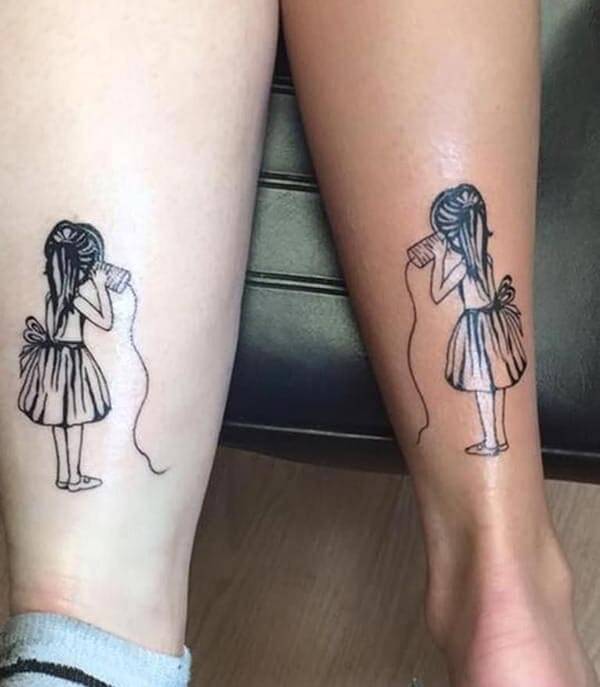 A charming girl tattoo ideas on calf for best friends. The girl with cup telephone on both the legs is simple yet cute and adorable. This tattoo is beyond deep words and yet the meaning is still simple. Friendship.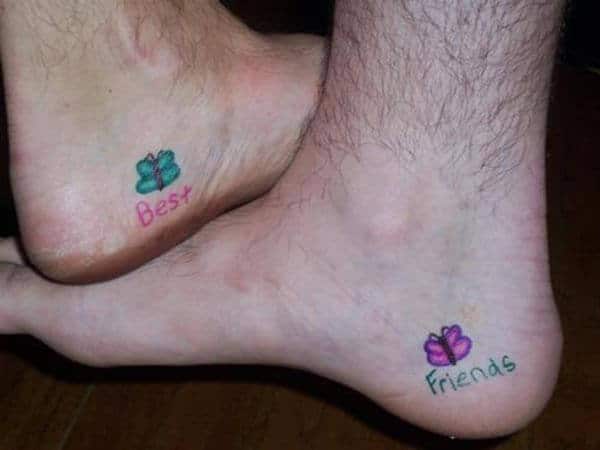 A cute butterfly leg tattoo ideas for best friends. This looks funny and very appealing. The two little green and purple butterflies are a proof of their childhood friendship that these best friends would love to cherish for the rest of their life.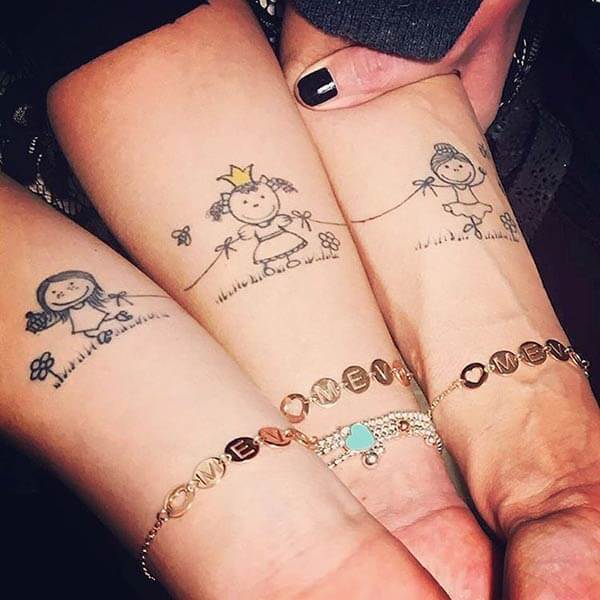 A sweet best friend tattoo ideas on forearm for Girls. This cute tattoo of three girls tied to each other playing happily is a memory from the childhood that the wearer wish to cherish. These type of tattoos display the bonding between friends.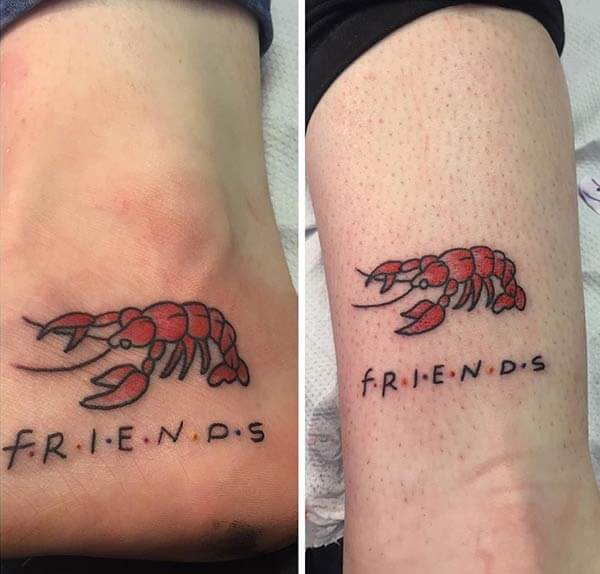 An elegant best friend tattoo ideas on wrist and ankle for girls and women. The identical tattoos of lobster with friends wording signifies the friendship of the wearers. These simple yet cute tattoos have a huge meaning in the life of the wearer.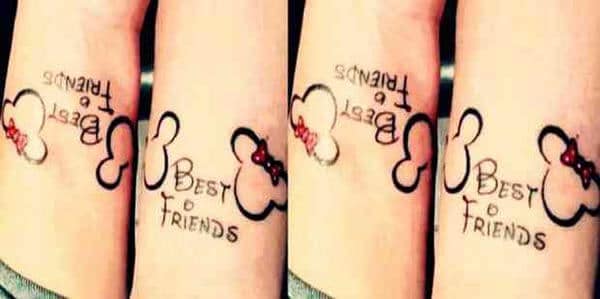 Endearing best friends tattoo ideas on wrist for girls. This sweet mini mouse outlined tattoo with Best Friend wordings is simply adorable. This is the best choice among the tattoos for friends to get.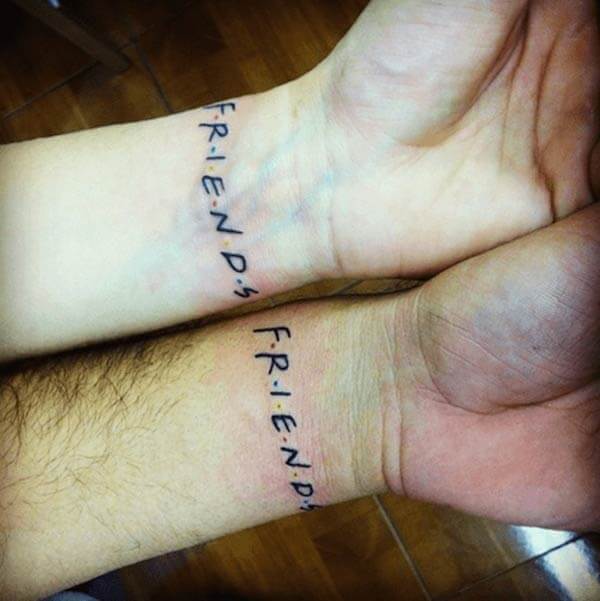 A lovable best friend tattoo ideas on wrist for friends. This simple block lettered friends tattoo is inspired from the famous TV series FRIENDS. This appealing tattoo will remind the wearer of their friendship lifelong.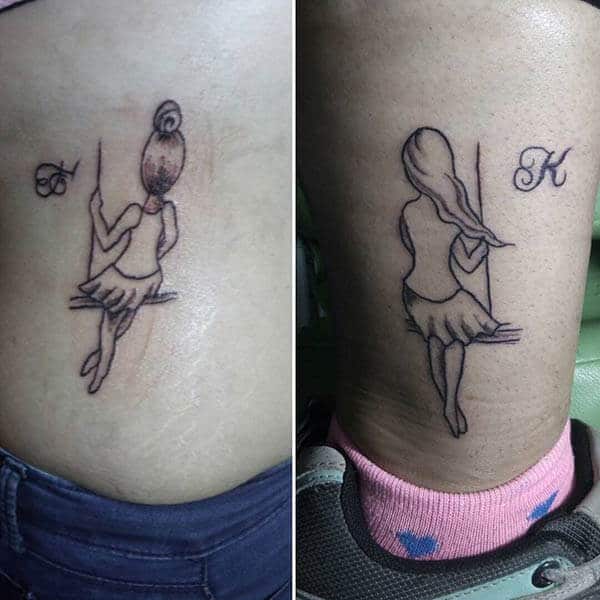 A charming best friend tattoo design on hip and calf for friends. The tattoo of two girls sitting on a swing with the initials of best friend is very attractive. The strong bond of their friendship began in childhood days and gets it inked to remember it lifelong.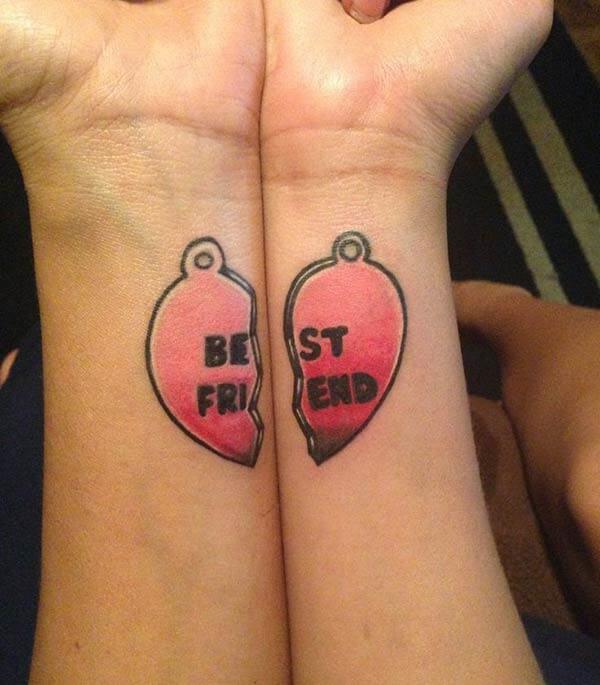 A creative best friend tattoo ideas on wrist for friends. This beautiful art where a piece each of a pendant is on hands of either friend signifies their relationship. Cool ideas like this make friendship more strong and cherish able.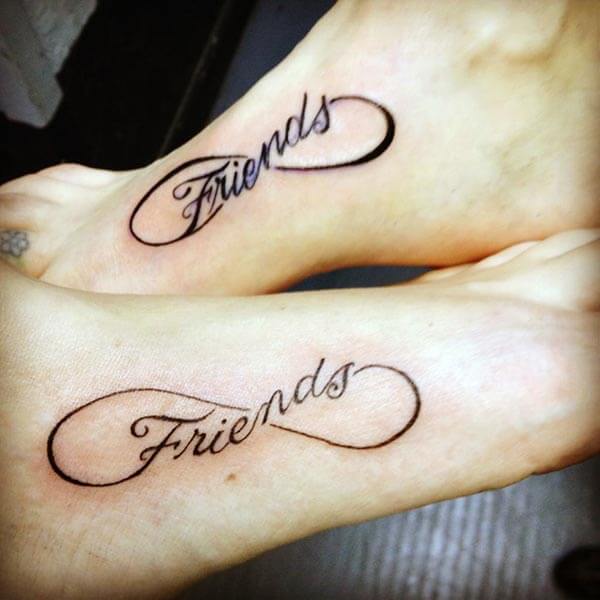 A lovely infinite friends loop tattoo ideas on feet. The loop is creatively designed to incorporate friends wording. Tattoos like this are simple yet hold deep meaning in the wearer.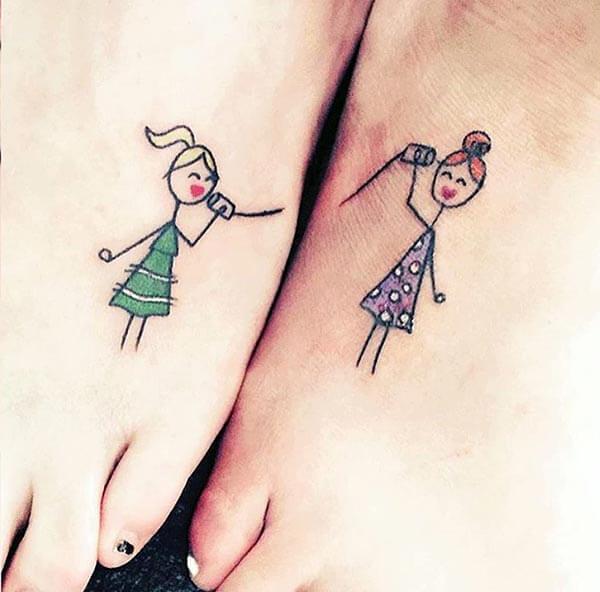 A pretty colorful best friend tattoo ideas on feet for friends. This cute tattoo of girls with cup telephone is simple adorable and funny. The childhood friendship that has grown stronger over the years is clearly displayed in this tattoo.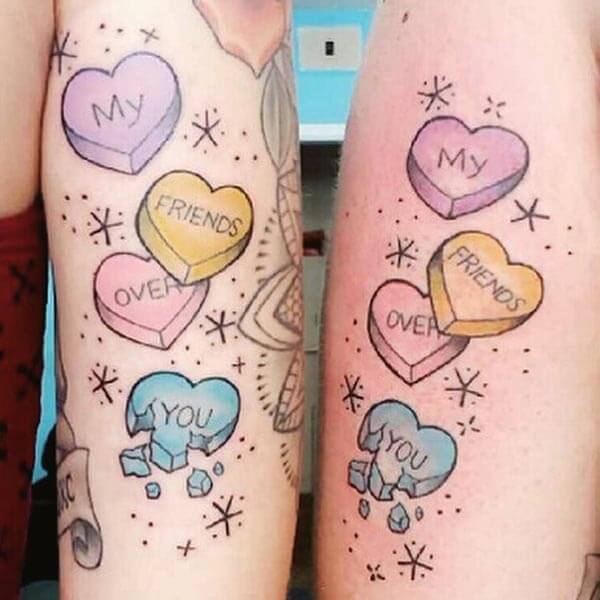 A mesmerizing beautiful colour tattoo ideas for friends. A wonderful tattoo art depicting hearts breaking with stars. This vibrant tattoo looks absolutely stunning and is eye- catchy.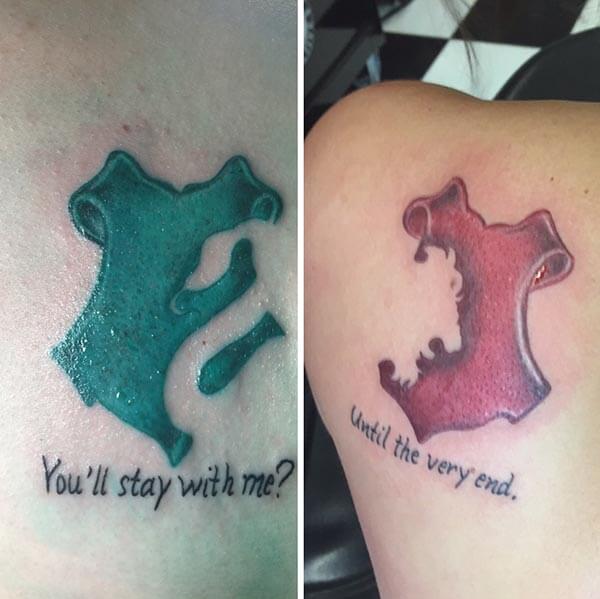 An artistic best friend tattoo ideas on back for friends. The tattoo with 'you'll stay with me? Until the very end.' has deep meaning and significance. These wordings are best suited for BFF's who will truly stay through every thick and thin in life.