Back in the day bird tattoos were only seen on the arm of a sailor or a fisherman but times certainly have changed. Both men and women are sporting bird tattoos in many different forms. They are becoming more popular because of their artistic design. They come in many shapes and styles and can be implemented into any tattoo design.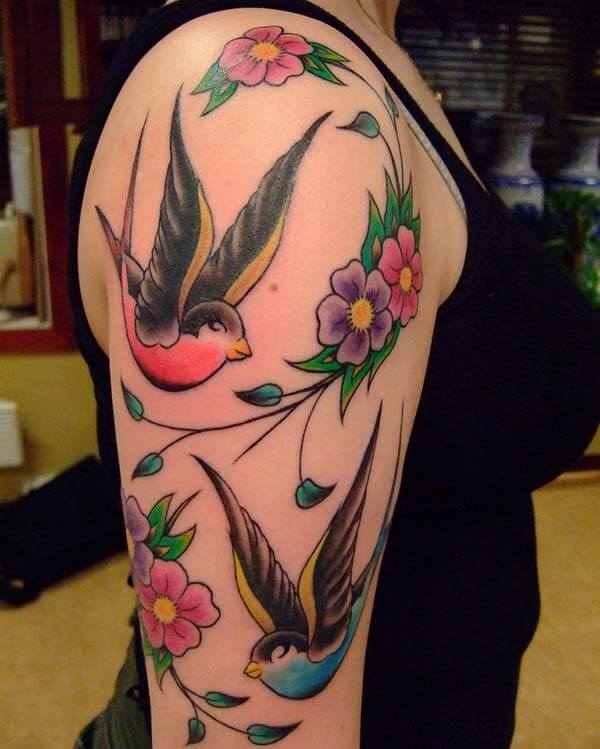 An enchanting bird tattoo design on arm for girls and women. A very catchy and pleasing art that comprises vibrant flying birds and flowers. The tattoo symbolizes the wearer love for birds and the urge to be independent.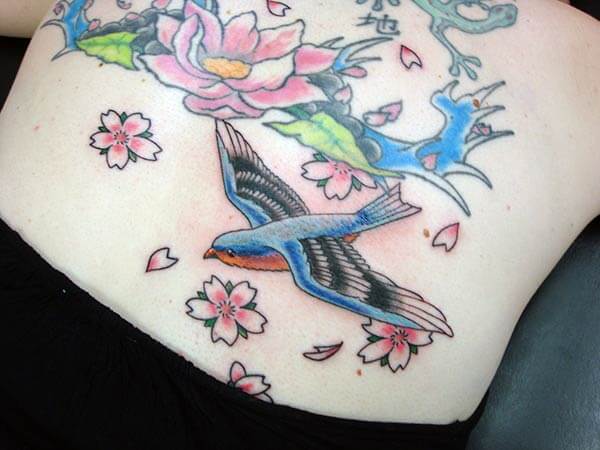 A lovely bird tattoo design on back for ladies. This tattoo of blue orange bird flying amidst colourful flowers is very realistic. Birds are free souls that live independently and fly freely all over the place.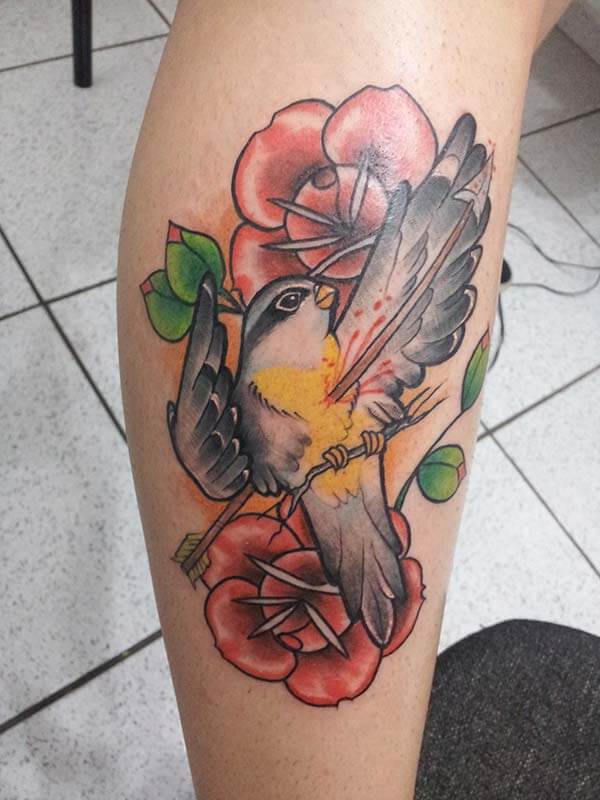 An impressive artistic bird tattoo design on leg for women. Though the tattoo displays painful picture, the realistic drawing deserves applause. The bird mostly sparrow is struck unexpectedly by an arrow through its heart while sitting on a branch.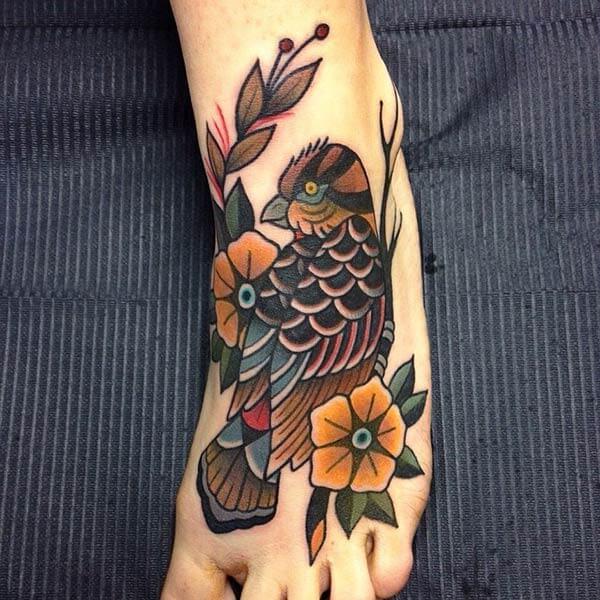 An enthralling bird tattoo design on feet for girls and women. This intricate detailing on a dark shaded bird is absolutely marvelous. The bird is drawn as  sitting on a floral branch and has a fierce eye.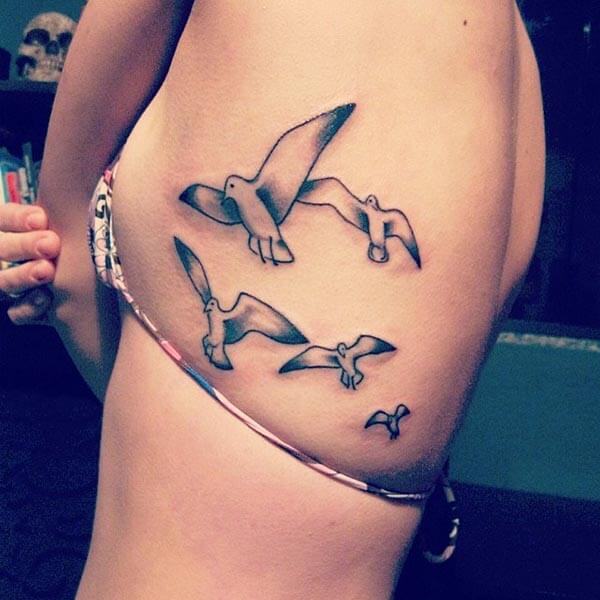 A pleasant bird tattoo design on side rib for girls and women. The tattoo depicts the freely flying bunch of birds. This tattoo signifies the wearer's urge for freedom and live independently exploring all the opportunities available.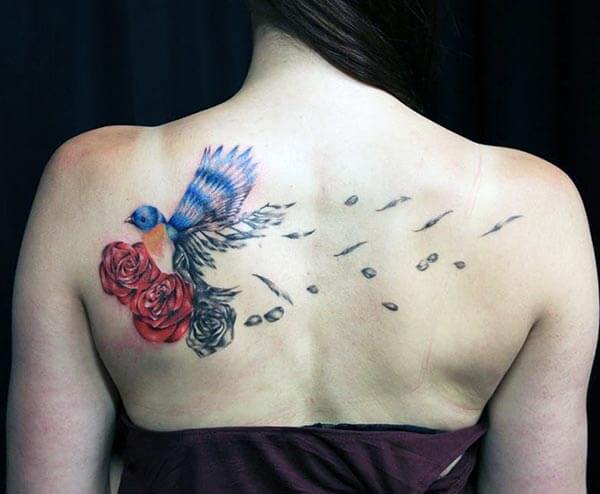 A stunning and eye-catchy bird tattoo design on back for girls. This magnificent tattoo of a bird on roses which has started to fade and fall away from one end is astonishing. The tattoo shows that nothing last forever and everything will fade away eventually.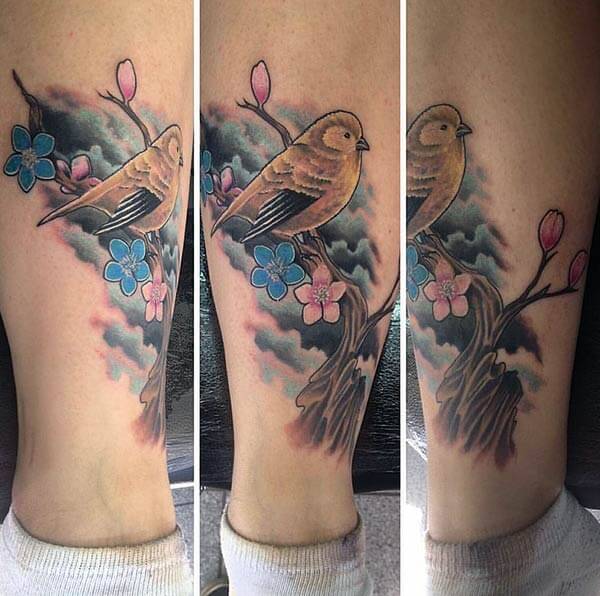 A wonderful bird tattoo design on leg for girls and women. This captivating watercolour tattoo of bird sitting on floral branches is absolutely head turner. Bird symbolizes freedom and perspective and are considered as messengers of God.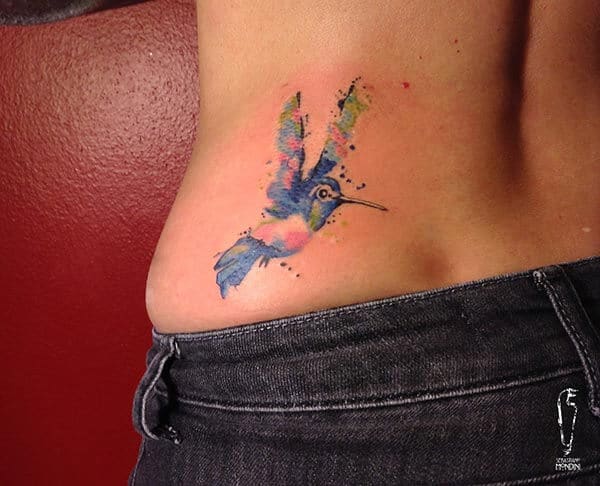 A gorgeous watercolor tattoo of flying bird on side belly for Girls and women. This bird tattoo is vibrant and perfect choice for tattooing. The watercolor effect added flares to the tattoo. Flying colourful bird symbolizes free spirit and independent soul.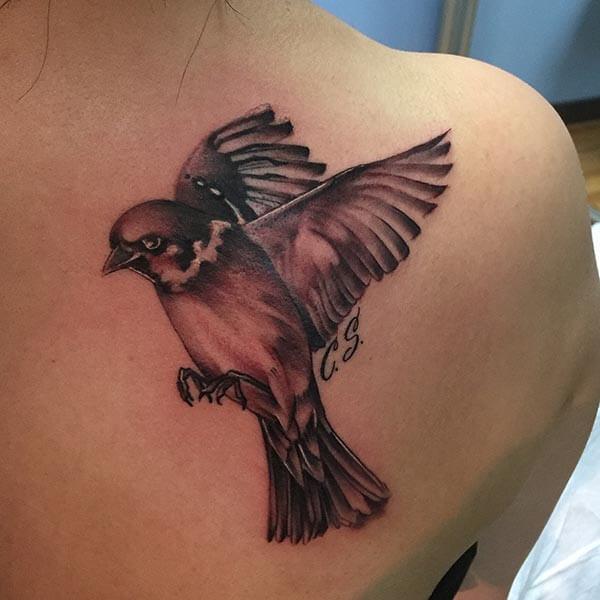 A classic bird tattoo design on back shoulder for girls and ladies. This black and grey tattoo looks more like charcoal drawing. The eye of the bird talks volume about the perception and its determination to find what it wants.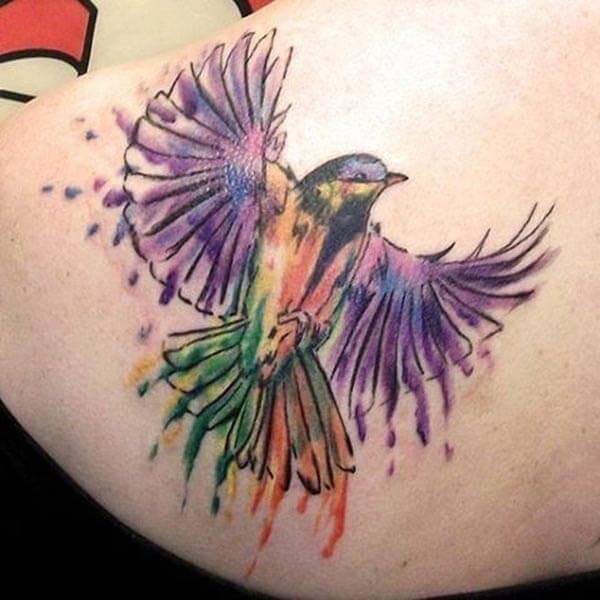 A flamboyant watercolor bird tattoo design on back shoulder for Girls. This attractive tattoo art of a wing spread bird creates a positive vibe on on-lookers. The watercolor tattooing using varying inks looks stunning and strikes a chord.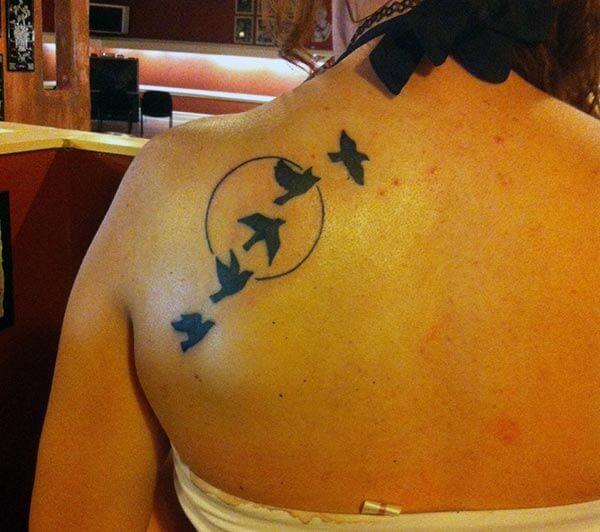 A solid black bird tattoo design on back shoulder for girls and ladies. The tattoo has birds flying in front of sun or moon. The birds are believed as the symbol of freedom as they can walk on the earth, swim in the sea and also have the ability to soar into the sky.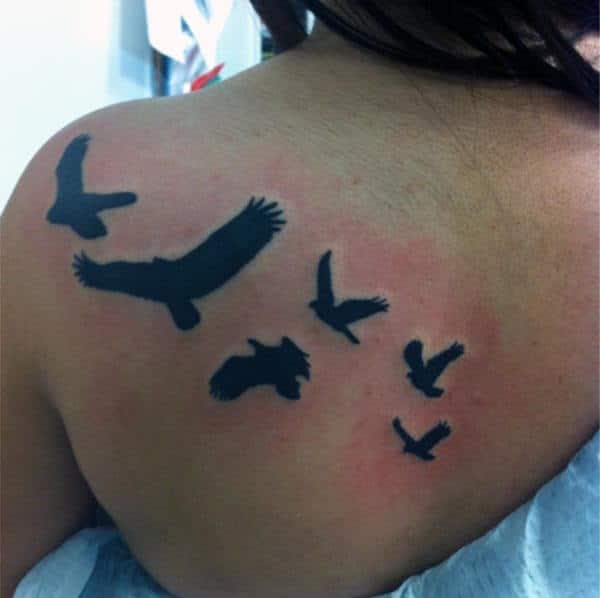 Intense black flying bird tattoo designs on back shoulder for Women. These solid dark inked birds are very captivating and enthralling at the same time. Flying bird signifies the urge of the wearer to lead a free and independent life.