Arrow tattoos are one of the simplest tattoo designs loved by many. Arrow tattoo designing does not require any special colour to complete the look though the latest designs are a combination of colors and patterns. Arrow tattoos symbolize simplicity, protection, taking aim and moving forward. Whether the arrow is strikingly long, bold arrow or a series of little arrows, they are particularly good at leading the eye where we want them to go.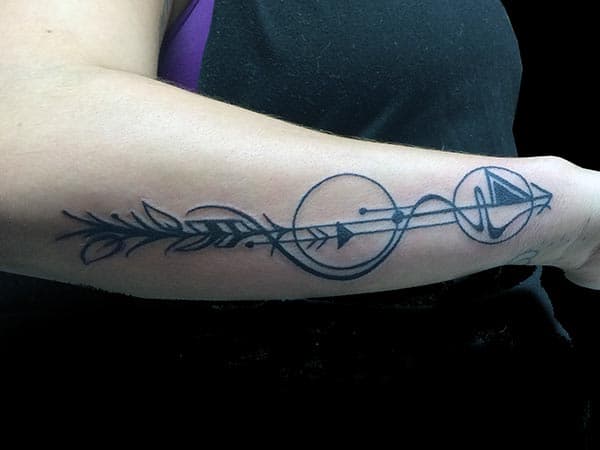 An interesting arrow tattoo design on forearm for girls and ladies. Arrow tattoos make bold statement on every wearer and signify positivity in life. This particular arrow looks astonishing with circles and swirls.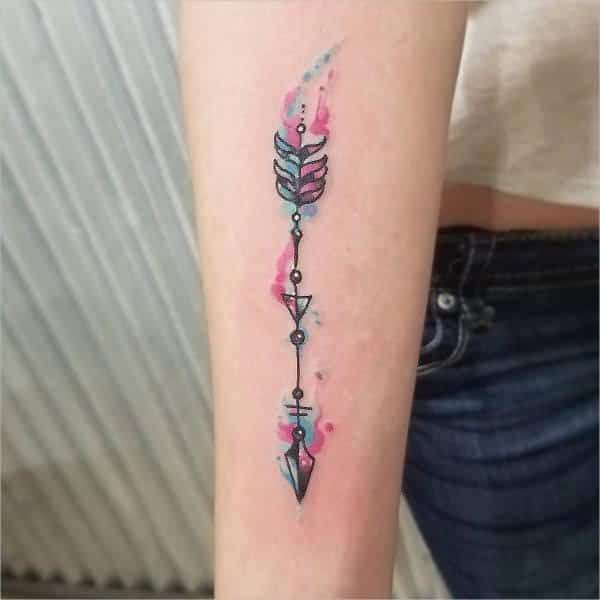 A deep-colored fancy arrow tattoo ideas on forearm for Girls and women. Arrows are sharp objects with perfectly defined features. This colorful arrow is very attractive and catchy that can make the wearer confidently show it off.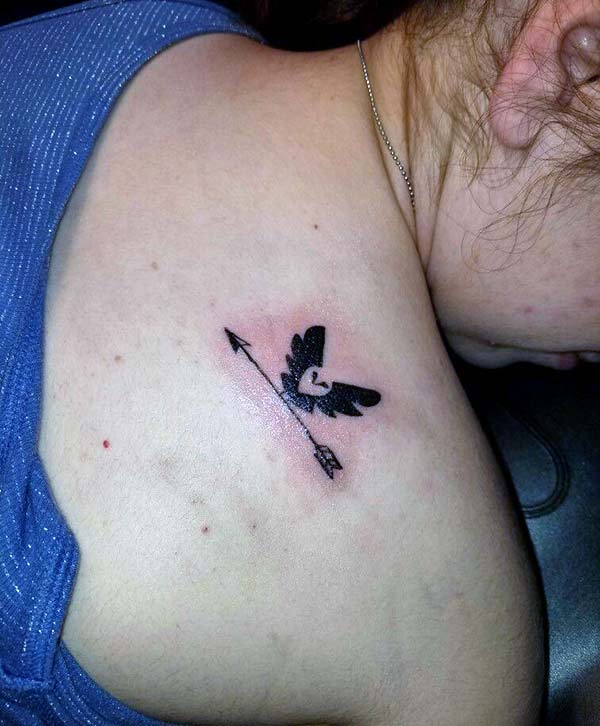 Cute eagle on arrow tattoo design on back shoulder for Women. This pretty arrow tattoo is unique and expressive. The eagle with wings spread on the arrow adds to the ravishing look of the tattoo.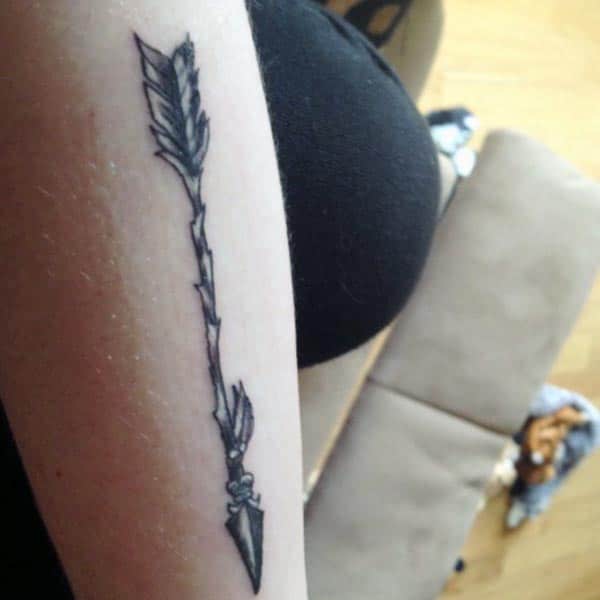 A striking arrow tattoo ideas on arm for Girls and women. This particular arrow looks like it is made from wood and the contrasting black and white ink gives it the perfect tribal look. Arrow tattoos adds grace and boldness to the feminine character thus helping her to be confident.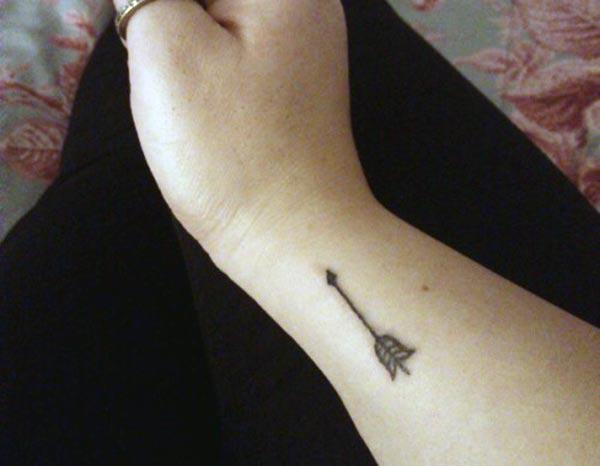 Cute line arrow tattoo ideas for Women on wrist. Small or big the significance of arrow to the wearer is always deep and meaningful. Small arrows are pretty and add charm to the feminine attitude and also make style statement.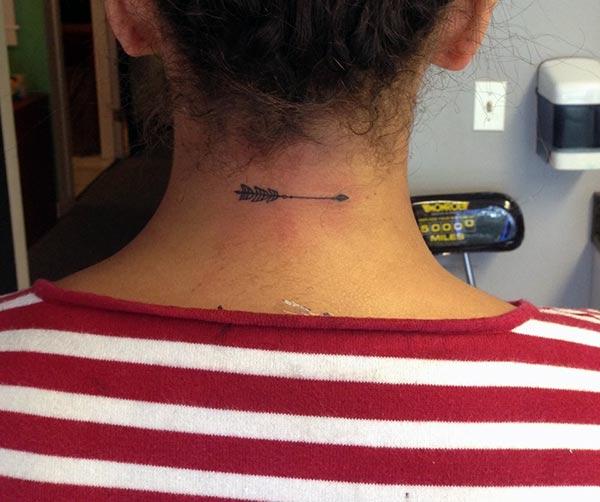 An elegant simple arrow tattoo designs on back neck for girls and women. Arrows are that type of tattoos which can be made extremely small and also very large yet looks absolutely amazing. Arrow tattoos on the neck depicts the wearers urge for adventure and their strong mind.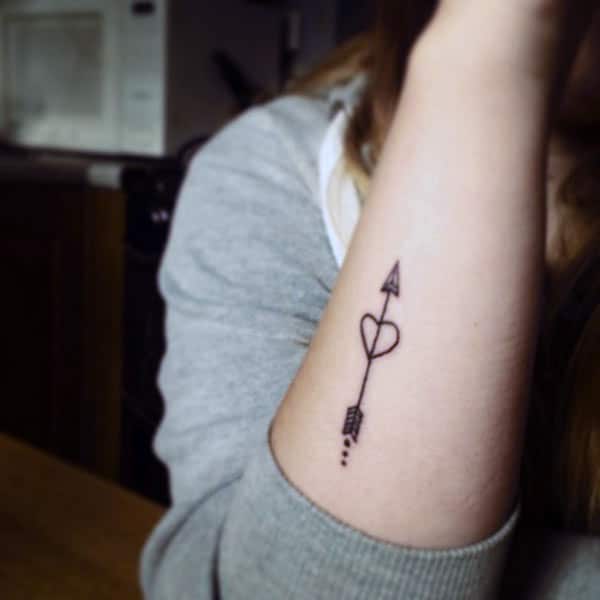 A pretty arrow with heart tattoo designs on forearm for girls and ladies. Arrow tattoos alone are very attractive but adding simple shapes to it makes this tattoo even more charming. This tattoo signifies the wearers feeling mainly the love life, either lost love or the love cherished by the person.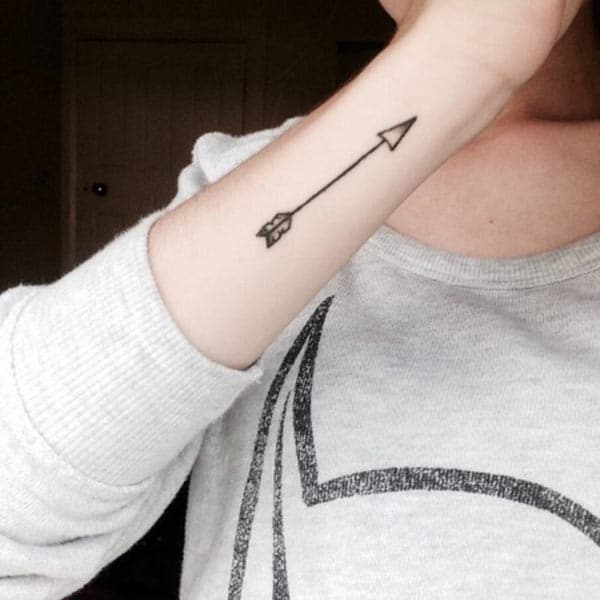 An appealing simple line arrow tattoo ideas on forearm for Girls. This popular arrow tattoo is easy to make and very refreshing to look. This tattoo on forearm is one of the best locations as it can be easily seen.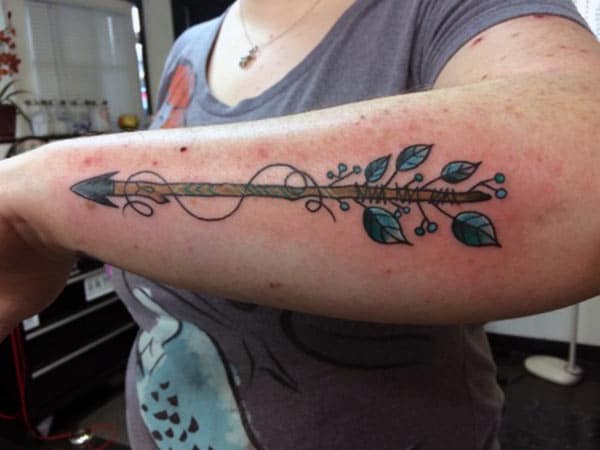 A glamorous arrow tattoo ideas on forearm for girls and ladies. This beautiful arrow with spear in the front and leaves at the back purely indicates a tribal arrow. This interesting design looks cool on forearm and displays the strong as well as caring nature of the female.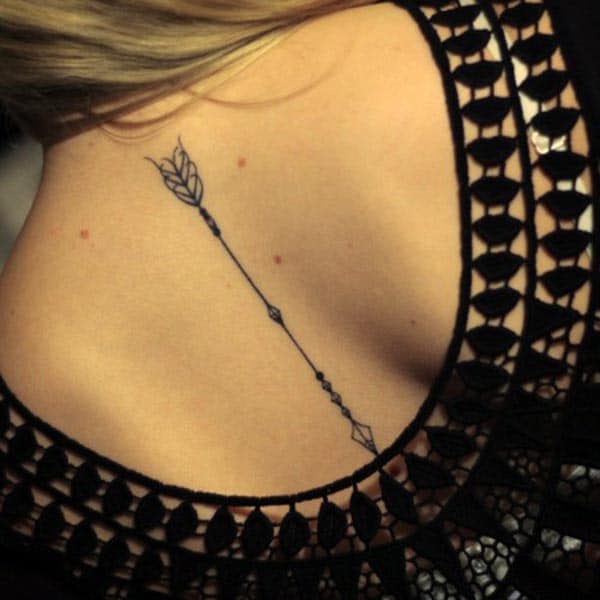 A perfect symmetric face down arrow tattoo design on back for girls. This elegant tattoo looks very sexy on the back making the women feel proud and confident of themselves. This tattoo really tells about the real you, placed gently on the back it brings out a fashion statement.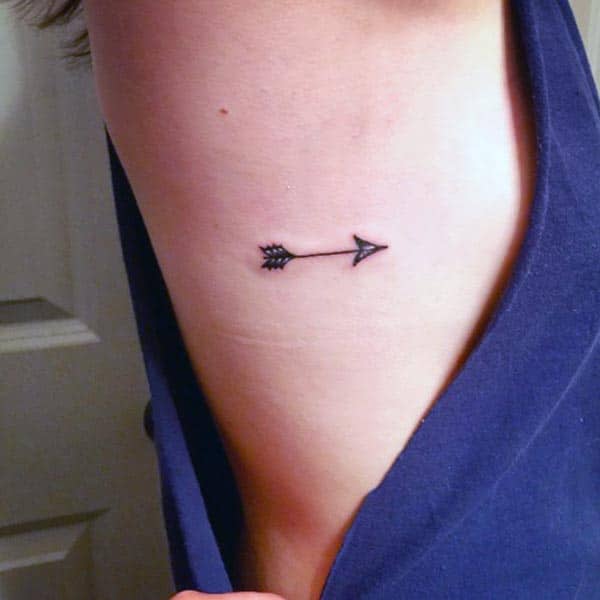 A cool small solid arrow tattoo ideas for girls and women on rib side. It is vital to look thoroughly at each tattoo picture with an artistic perception because this one brings in the best of you. If you are going for something bold and brash then this is the perfect option.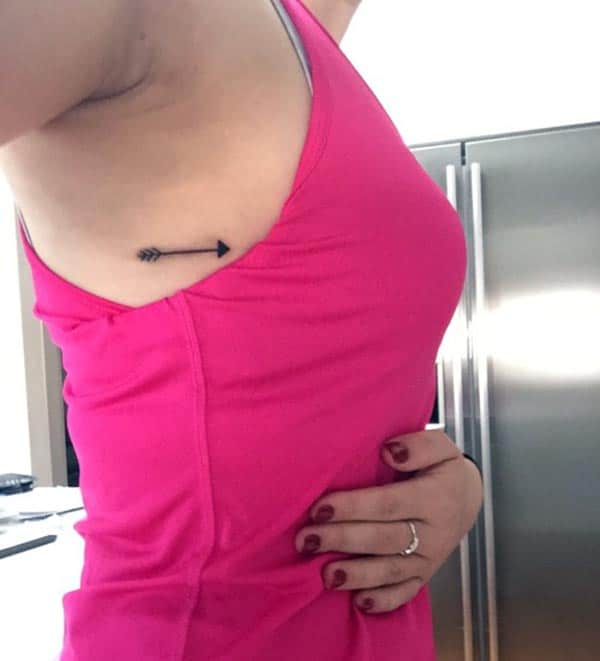 A stunning pretty intense black arrow tattoo design on side rib for girls and women. This small arrow has significant importance to the wearer as it symbolizes simplicity and protection as well as the strength to keep moving forward. Anyone who loves classy tattoos then this brings out the classy look.