A crown has always been used as a symbol of royal power and authority. It is a badge of office which grants the wearer the right to rule the land. As a symbol, crown presents leadership and authority.  Not only will a crown tattoo look stylish but the design possibilities are endless, you can have any color and style. Check out these crown tattoos for choices.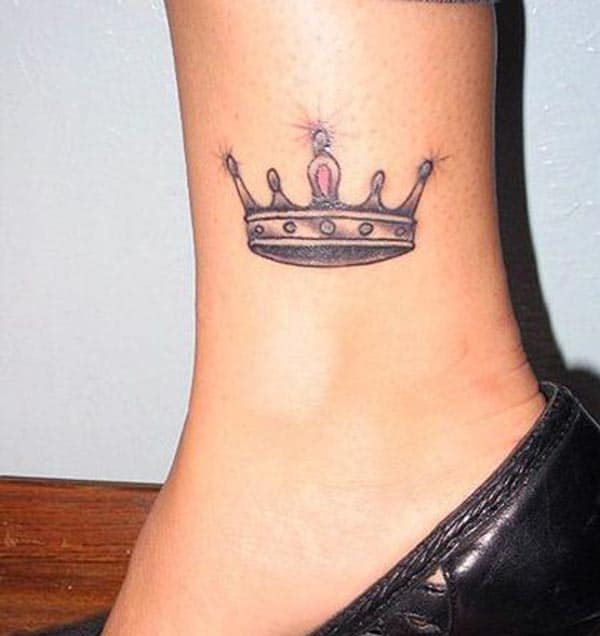 An exquisite sparkling crown tattoo design on ankle for Ladies. This crown tattoo is simple and are topped with sparkling stones. Crown is the emblem of a ruler, standing for his or hers dominion and sovereignty.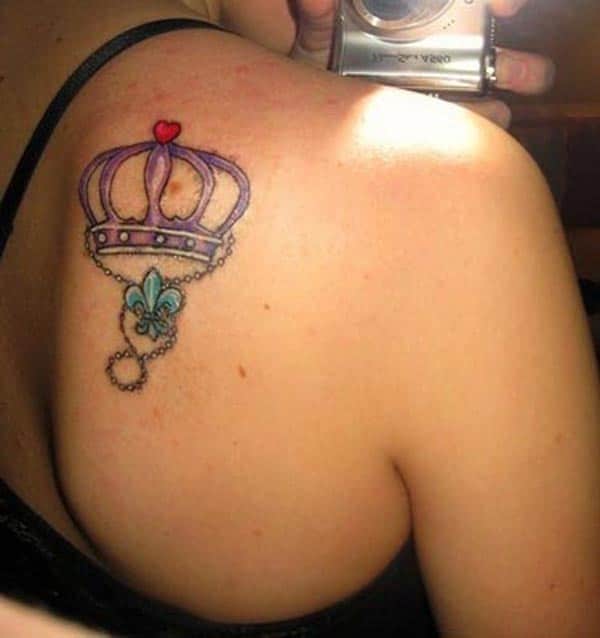 A beautiful crown tattoo design on back shoulder for girls. The tattoo is topped with heart on top and a bead stringed pendant on bottom. Crown tattoos make women feel confident and strong.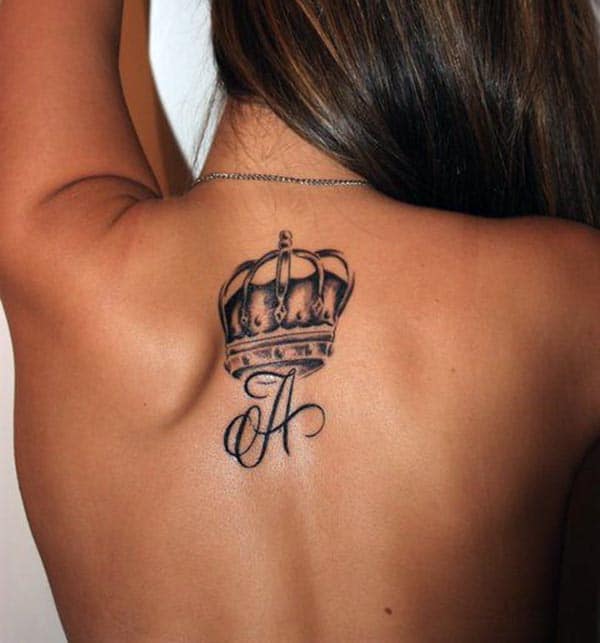 A royal crown tattoo design back for ladies. This extraordinary crown looks very royal and has the wearer's initial below. Crowns are usually worn by kings and queen and these symbols signifies power, royalty and wealth.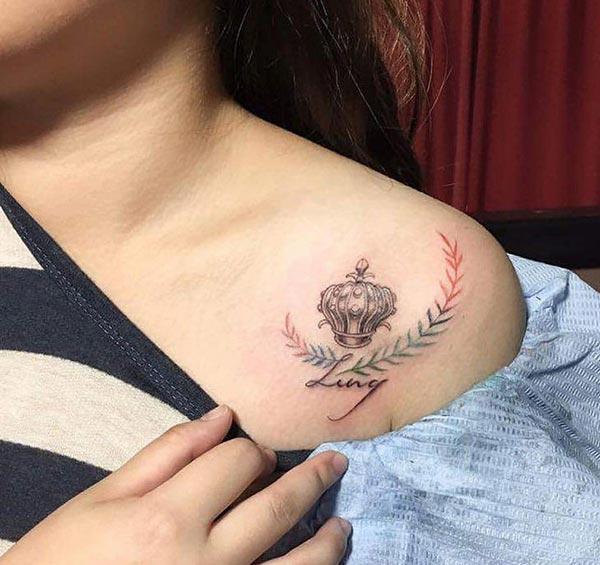 An intricate crown tattoo design on front shoulder for Ladies. The crown is inked along with a pair of leaves and a word. Something like this is unique and can be as subtle or as bold as you want to make it.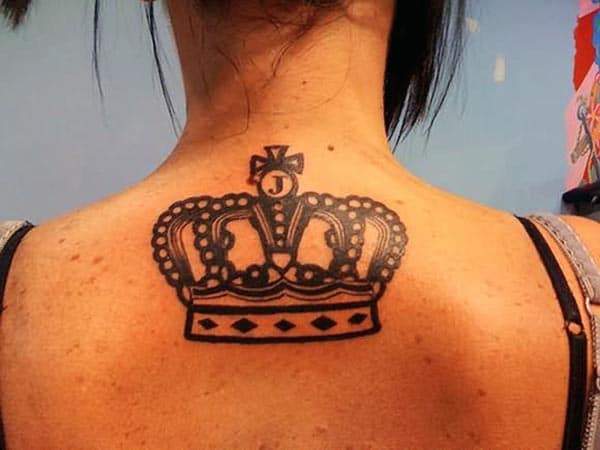 An eye-catchy bold black crown tattoo design on back for Ladies. This royal crown has the initials of the wearer of top of it. Crowns are the symbol of royals and signify power and authority and this has a positive impact on the wearer.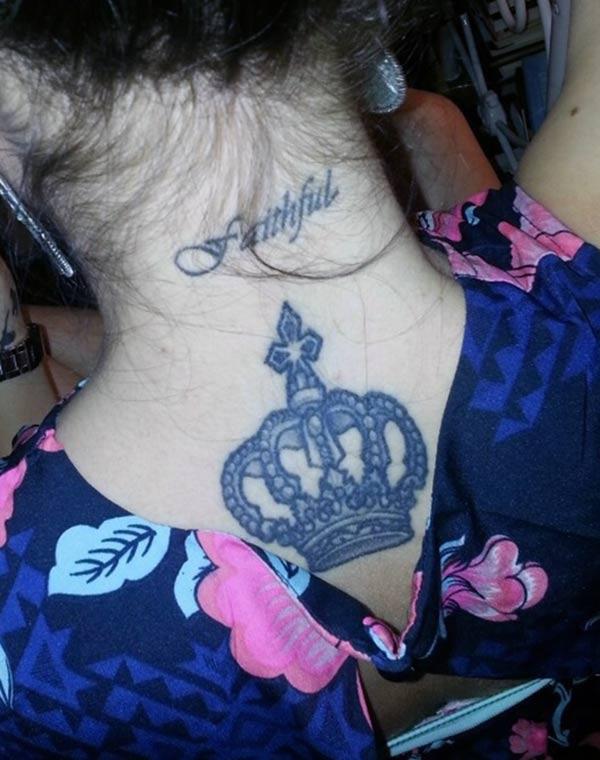 A bejeweled crown tattoo design on back for Women. This tattoo features several detailing that includes embellishments and a cross on top. The crown tattoo gives a bold and feminine look to the wearer.
Crown Tattoo Video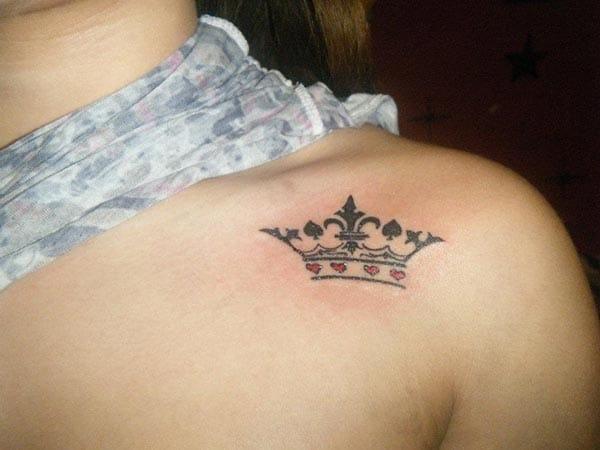 A lovely tiny crown tattoo design on front shoulder for girls and ladies. This crown with red hearts in the detailing adds grace to its overall look. Crowns bring out the positive vibe in you and make you bold and strong.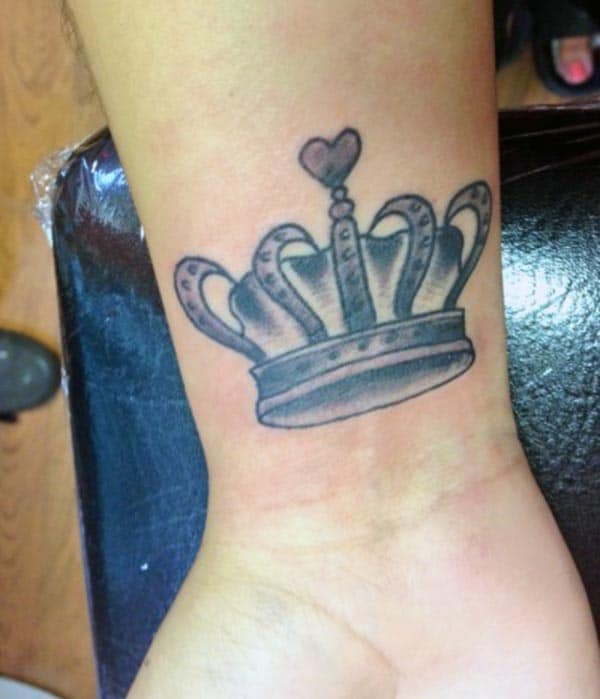 A beautiful dark and light shaded crown tattoo design on wrist for girls. Crown tattoos make an amazing wrist art as it is easily visible. A crown tattoo symbolizes a person's capability to rule their own life, including their thoughts, feelings, and actions.
An aesthetic crown tattoo design on thigh for Ladies. This mesmerizing tattoo has extraordinary detailing and shadings. Thigh is one of the best places to ink a crown as it gives a good canvas for big tattoos of this kind.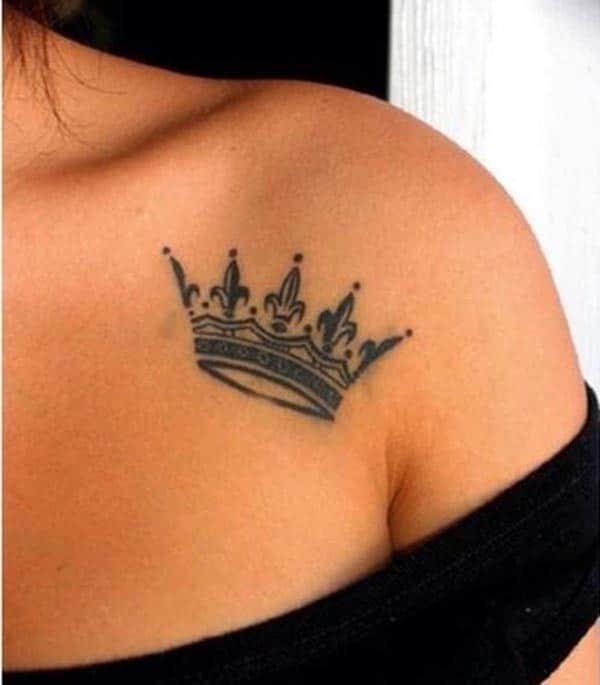 Cute crown tattoo design on shoulder for Women and girls. Tattoos can be big or small and can be placed anywhere on the body. Crown is a symbol of royalty, wealth and power. This makes the wearer feel proud and confident about inking a crown.
A ravishing crown tattoo design on back for Girls. This crown looks so amazing as the detailing are perfectly on the spot. Crown tattoos placed on the back are visible easily and displays the wearer's character.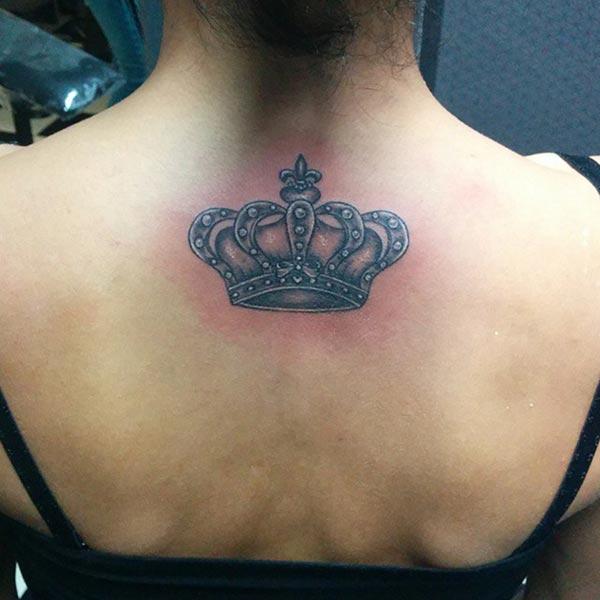 A realistic crown tattoo design on back for girls and women. Crown tattoo makes the person feel like king or queen. This attractive tattoo can be placed anywhere and still make you look royal.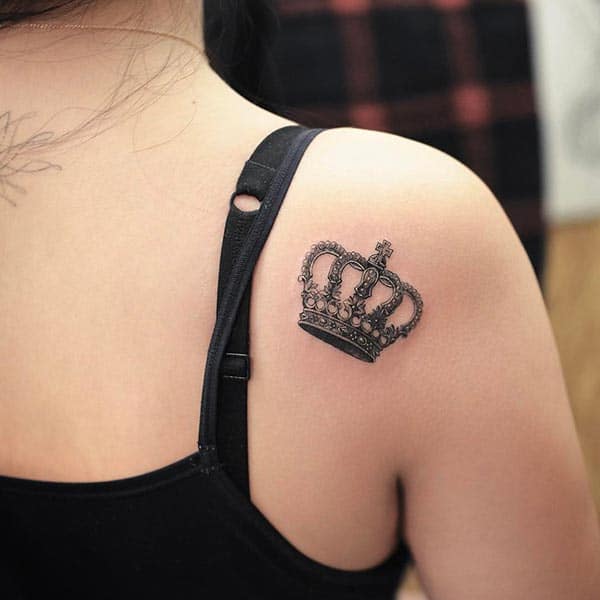 A bejeweled tiny crown tattoo design on shoulder back for girls. Tiny crown tattoos with such detailing are mind blowing. The small crown with intricate design depicts the character of the person.