Cross tattoo is one of the most versatile, classic tattoo that has been a popular fixture in the ink world since the invention of tattoos. Commonly seen as a religious symbol, the cross can actually symbolize a variety of things for different people. Today, unique forms of tattoos are inked by both men and women. Whether a reminder of faith, a symbol of hope or simply a cool tattoo, cross tattoos are incredibly popular and are a timeless piece of tattoo culture.
An elegant cross tattoo design on back for Girls and women. This simple yet catchy cross looks whimsical with its design. This tattoo symbolizes the wearers faith and hope in their religion and strengthen their mind and soul.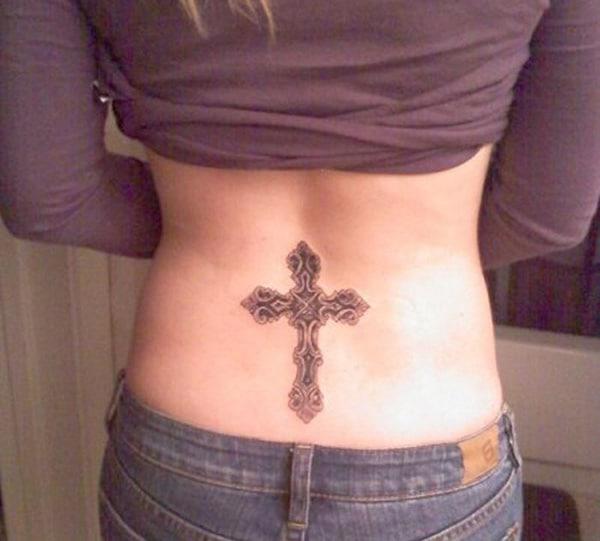 An eye-catchy cross tattoo design on back for Ladies. This cross tattoo looks classic and very ornamental. Back is one of the best area to ink a cross as it is spacious and the artists can ink an elaborately detailed tattoos.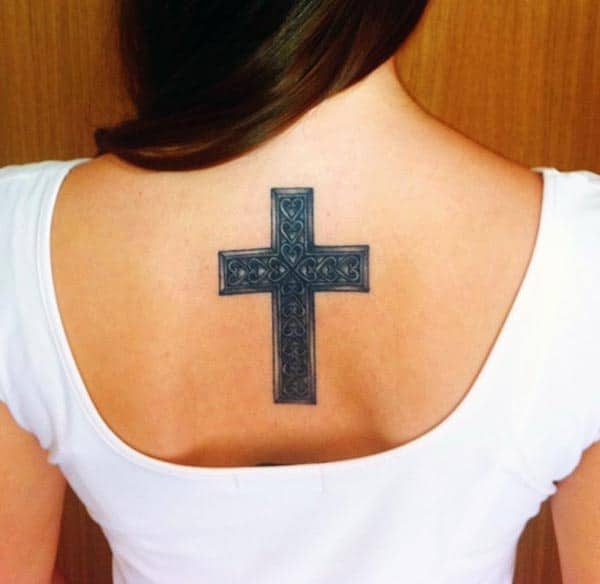 A mesmerizing cross tattoo design on back for girls. This cross looks perfectly designed from all the angles. The beautifully heart shaped detailing inside the cross is very precisely done and clearly visible.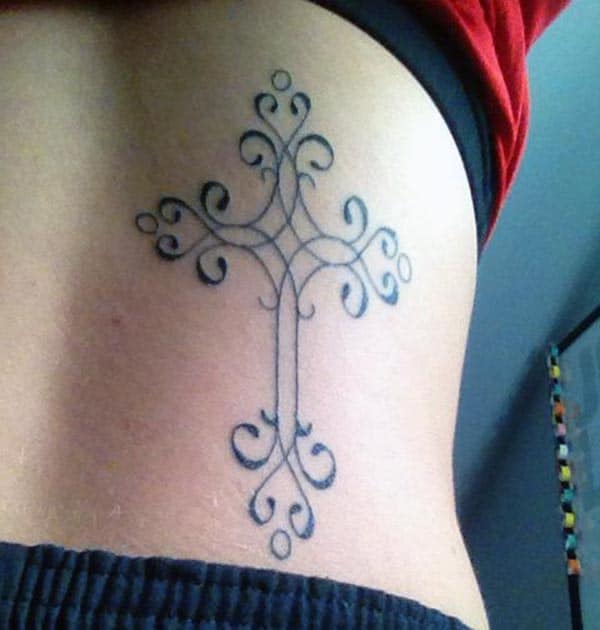 Swirly patterned cross tattoo ideas on back for girls and women. Such designs are common for women who have courage, strength, dedication and a high self-esteem. These tattoos usually make use of very intricate customized linear combinations that create a strong eye-catching tattoo design.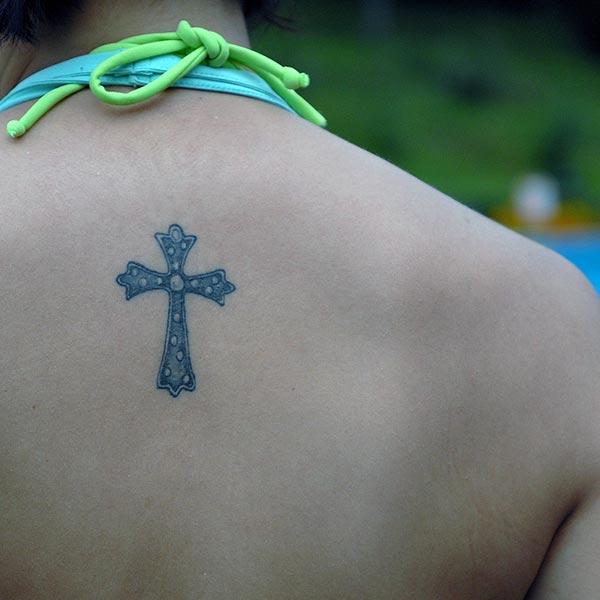 A cool tiny cross tattoo ideas for women on back. A dark shaded small cross tattoo with many small circles looks like a treasure cross found from sea. Cross tattoos make the wearer hope for good and believe in Almighty.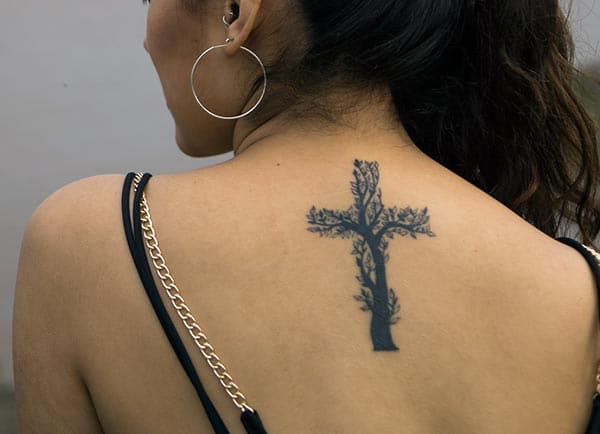 An awesome creative cross tattoo design on back shoulder for girls and ladies. This intricate design of tree with branches in the form of cross is simple cool. It exemplifies the woman's growth in terms of spirituality.
Cross Tattoo Video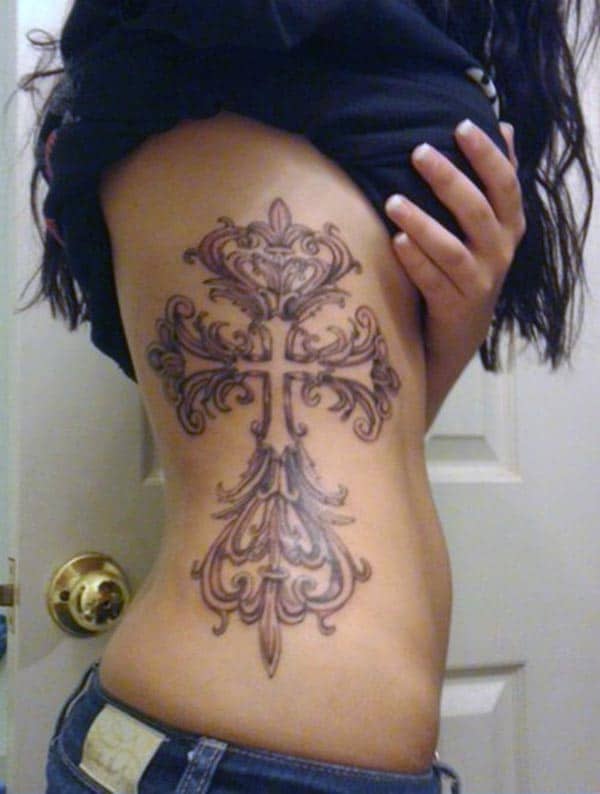 A magnificent cross tattoo design on side belly for Girls and women. This jaw dropping tattoo has taken a lot of effort and the detailing is simply astounding. The beautiful cross is finished off nicely with Victorian patterns around the ends.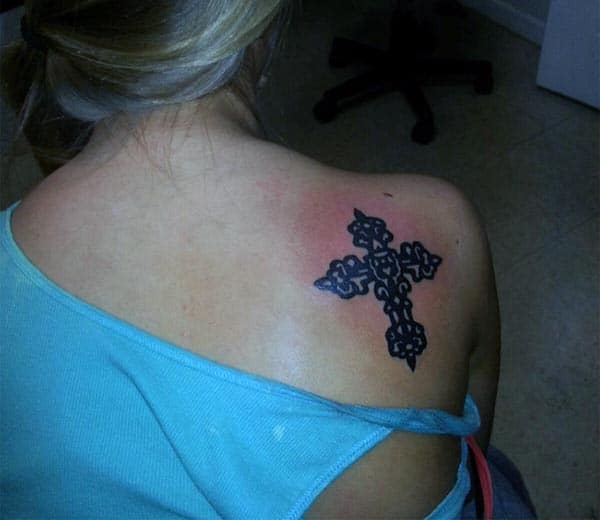 A bold cross tattoo design on back shoulder for ladies. The intense black cross tattoo has some detailing on it which gives the broad effect to it. Showcase your individual style with this tattoo which makes a statement.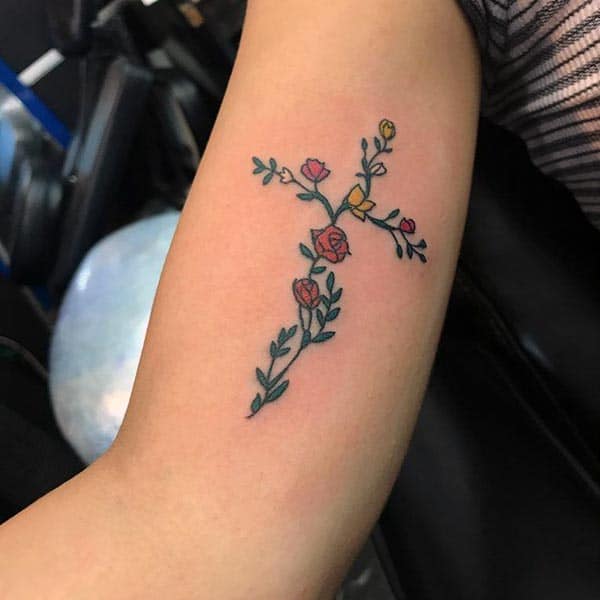 A lovely cross tattoo design on inner arm for Girls. The cross tattoo is given a new makeover using flowers and leaves. The colorful flowers make this tattoo vibrant and interesting. The positing of the tattoo in the inner arm makes it visible only for some close relations.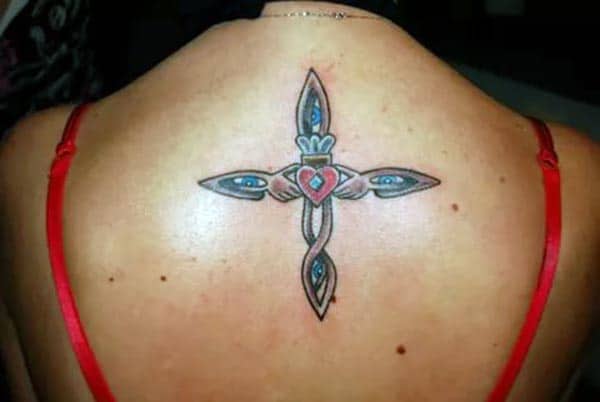 A unique stylish cross tattoo design on back shoulder for Ladies. This cool tattoo has eyes on four arms of cross with a central heart held by two hands. Tattoo of this type definitely makes a statement and is super cool to have.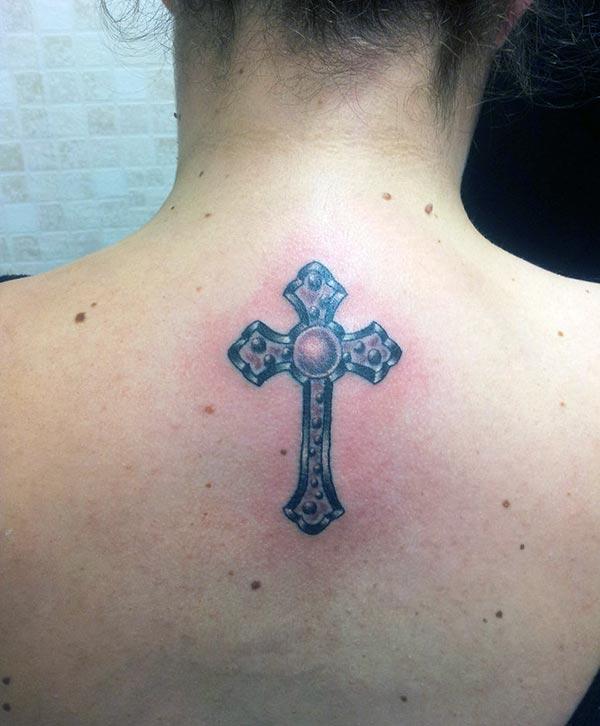 A stunning 3D cross tattoo design on back shoulder for Ladies. The tattoo with thick borders and light shading on the inner side has a circle on the center of the cross. A perfect cross tattoo to reassure yourself that God is always there and will guide you.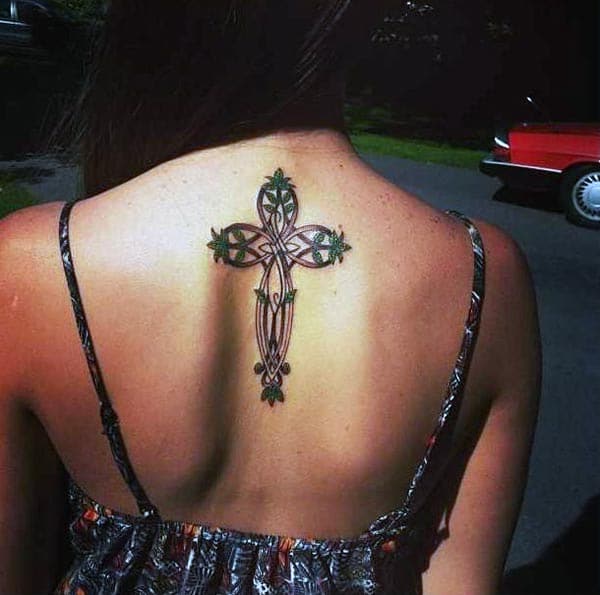 An aesthetic looking cross tattoo design on back for Girls. If uniqueness is what you want, then this is definitely the cross tattoo you would want to get. The creativity incorporated in placing flowers and curvy creepers to form a cross is amazing.