Being in love is one of the most amazing experiences we can have in our lifetime. Matching couple tattoos are a great way of expressing the love you have for one another. You can show your passion to the world by having a tattoo that is just about the two of you. Here are few interesting and lovely couple tattoos :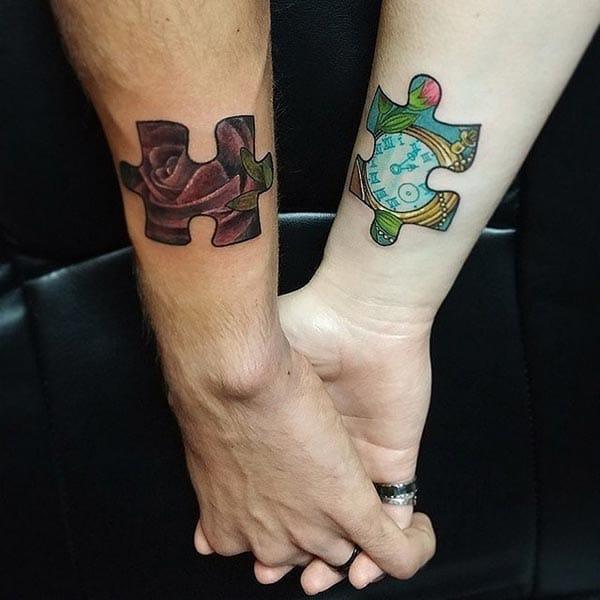 An appealing couple tattoo designs for lovers on forearm. This creative puzzle pieces of roses and compass clock is brilliant. The tattoo has immense significance to the wearers and depicts their love for each other.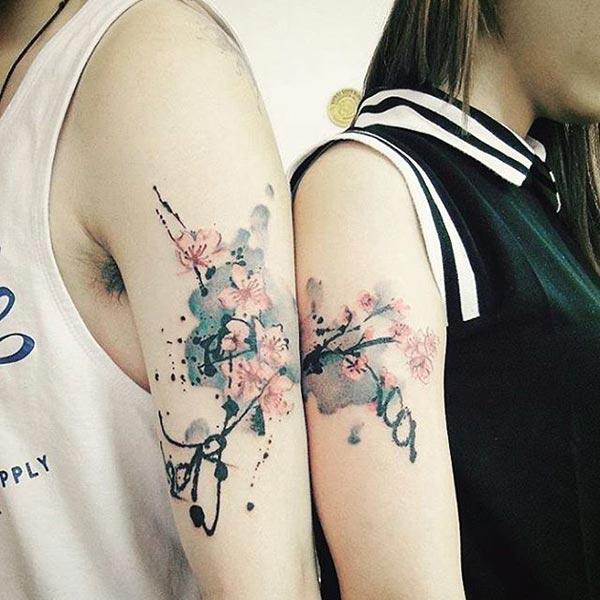 A striking couple tattoo design on shoulder for lovers. This artistic tattoo of cherry blossom on arms of lovers align to a complete picture when both stand together. Cherry blossom represent beauty and fragility of life.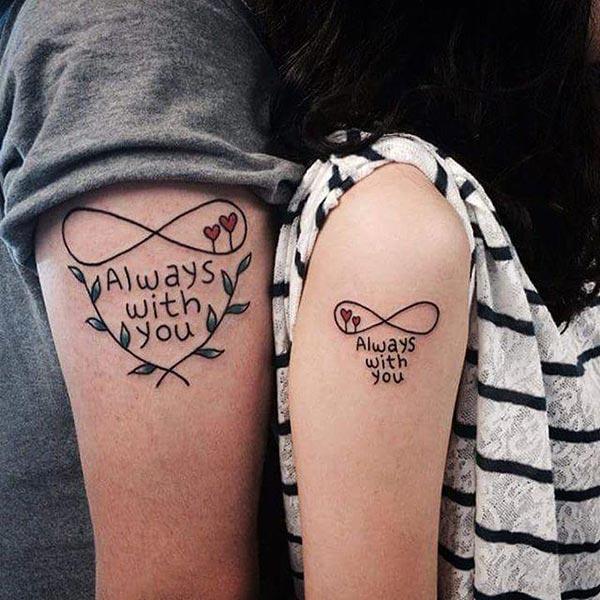 A simple awesome couple tattoo design for lovers. The infinity sign with hearts on it and always with you wording defines the love of the couple. These simple yet cute tattoos add charm and enhance the romance of the couple.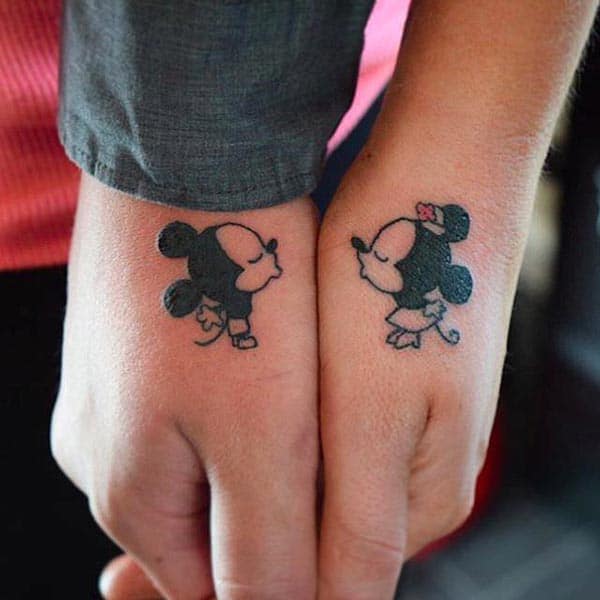 A cute couple tattoo design on thumb finger for lovers. Take your love to next level by tattooing and make it even more romantically special with cute tattoos. This mickey and mini mouse tattoo on the couples is the best way of expressing your love for one another.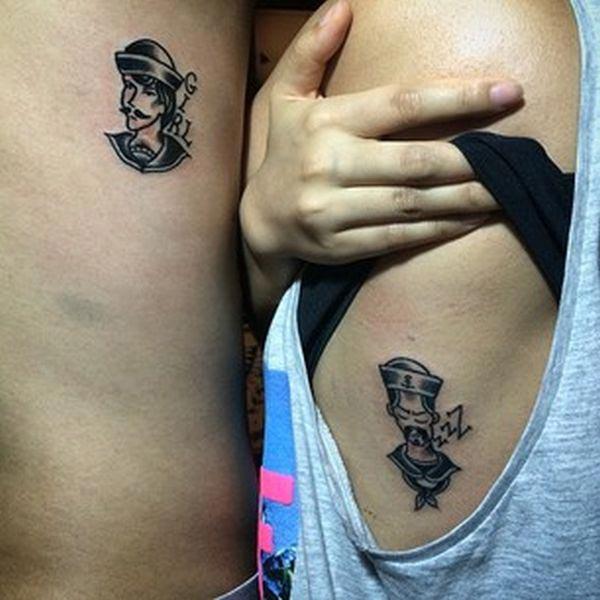 Stunning couple tattoo design on side belly for lovers. This unique design of two characters having a conversation makes this tattoo very interesting. These kind of unique ideas make these tattoos very special and will be cherished forever.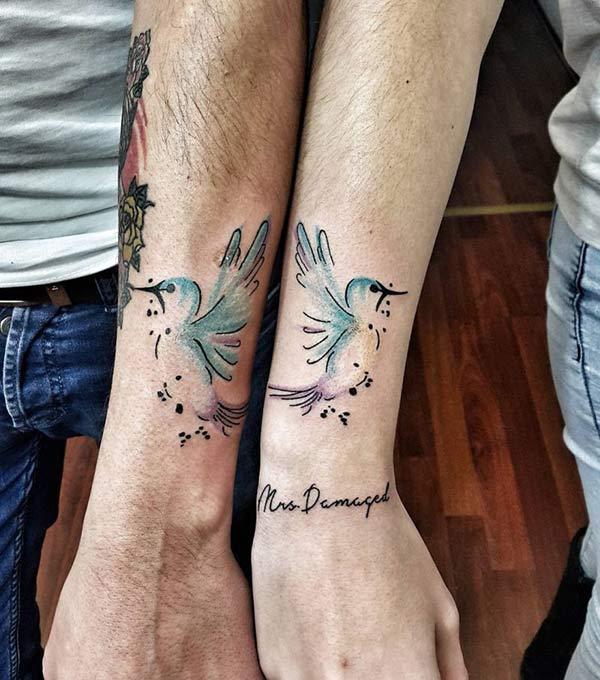 Impressive eye catchy couple tattoo ideas for lovers. This tattoo of lightly yet delightfully colored humming birds is very enthralling. Watercolor tattoo inks bring out some of the best and unique designs one can proudly wear forever.
Couple Tattoo Video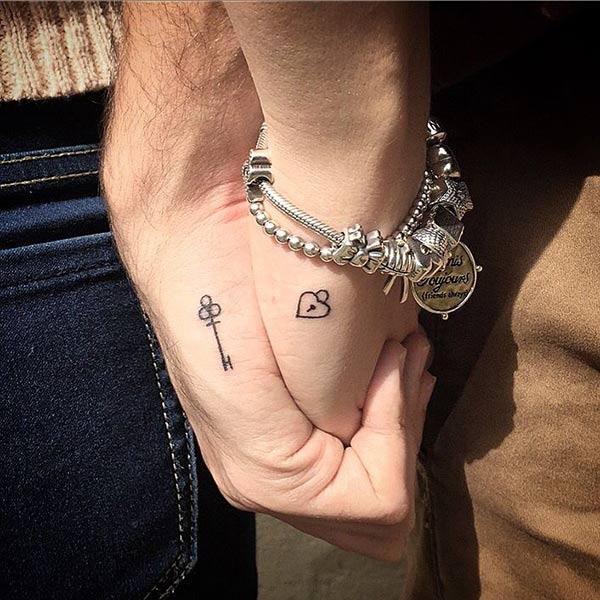 Simple yet impressive lock and key couple tattoo designs for lovers. Lock and key is one of the top favourite tattoo design for any couple. This tattoo signifies their love and attachment for one another.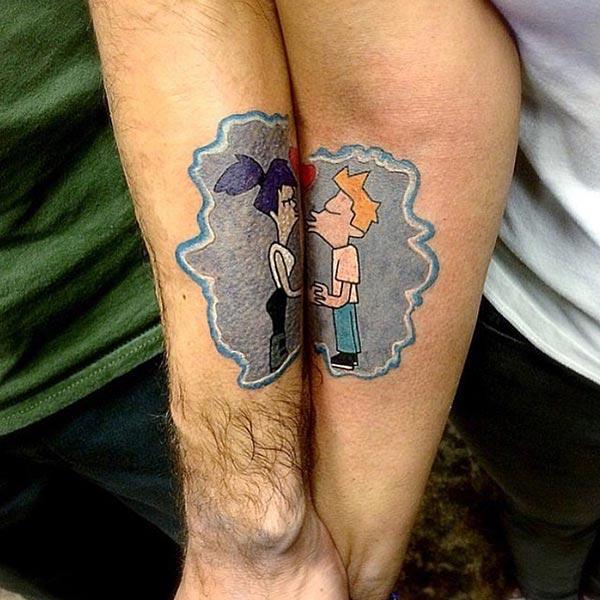 A cool artistic couple tattoo design on forearm for lovers. Tattoos of cartoon characters are very common. Here, tattoo of two such characters kissing is beautifully inked, expressing the wearers affection to each other.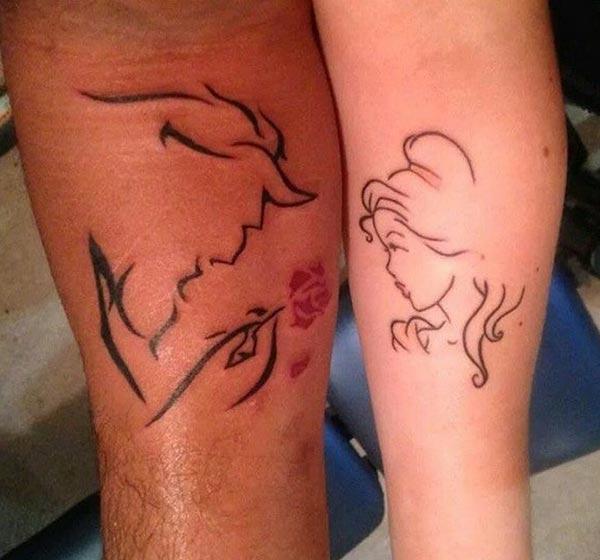 A heavenly couple tattoo designs on forearm for lovers. This lovely outline of beauty and beast characters as tattoo is totally cool. Couples tattoos encompass all the qualities and symbols that are personal to the individual lovers, an inked language that only they know.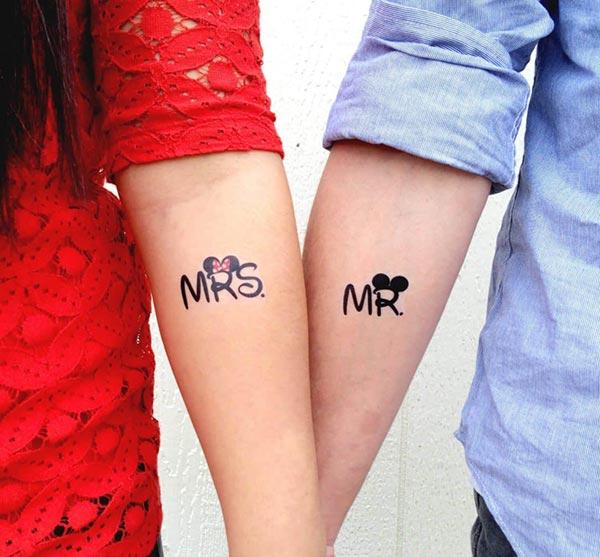 A pretty couple tattoo design on arm for lovers. These tattoos are perfect for those who love mickey and mini mouse and that innocent romance. The wordings Mrs and Mr signifies that they are married and still young in love.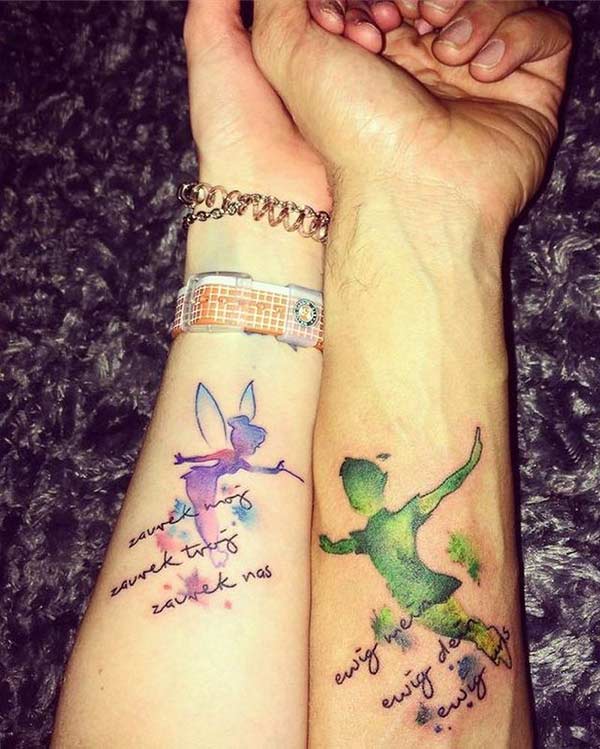 An excellent couple tattoo ideas for lovers on forarm. This watercolor tattoo of characters Peter Pan and fairies are stunning. These tattoos have deeper meanings in the life of the wearer which the onlookers cannot recognize other than the beauty of the tattoo.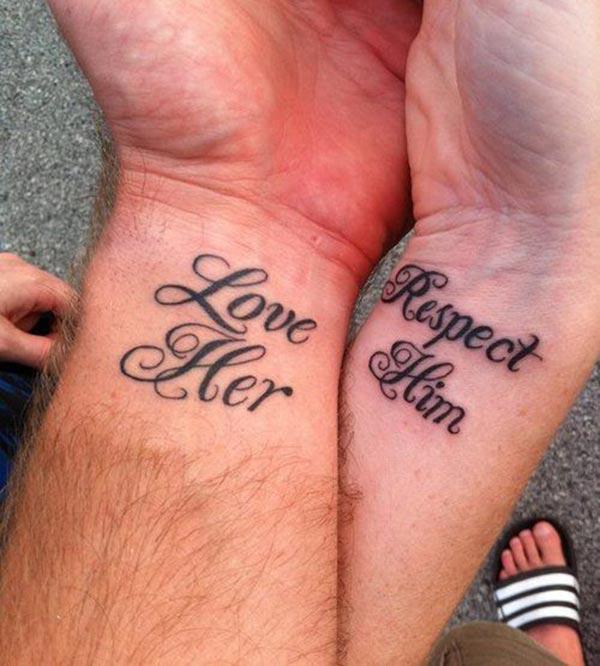 A charming couple tattoo design on wrist for lovers. Having bold tattoos of wordings –'Love Her, Respect Him' says everything about the couple's love. Couple tattoos not just makes the lovers connect deeper, it also shows the world their feelings for each other.