Heart tattoos represent a multitude of things. Heart tattoo symbolizes everything from romantic love, passion to sorrow and pain. Some areas where the heart tattoo is most popular is on the wrist, forearm, hip and foot. Couples often tend to get their names inked in the design. Check out these heart tattoos assembled for you.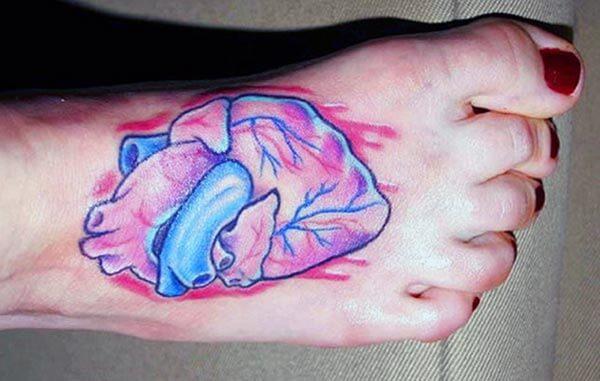 A realistic heart tattoo design on foot for ladies. Have you ever imagined if you could see your heart every time you were happy or upset? Then get an anatomical heart tattoo. This realistic heart represents one's passion for medicine as well as good health.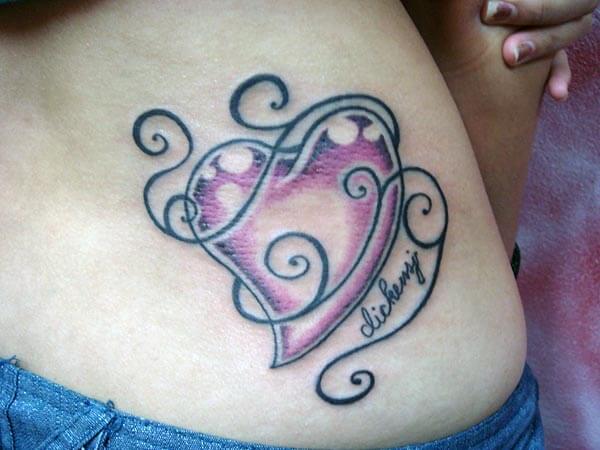 A dreamy heart tattoo design on side belly for girls. Having a heart tattoo commonly represents the romantic side of you.  Ever wanted to have a heart tattoo as an expression of your love for someone or yourself? This heart tattoo is the perfect design as it is simple with a magical touch and the name of interest inked nearby.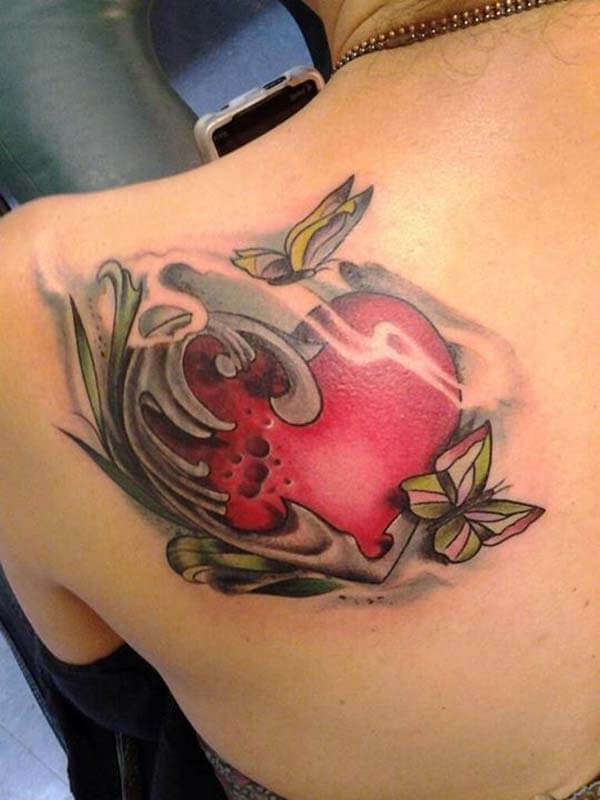 A marvelous heart tattoo design on back shoulder for Women. This is a tattoo of rotten heart that is turning black and has a stench around along with butterflies. This typically represents a loss in the bearer's life and the state of sadness.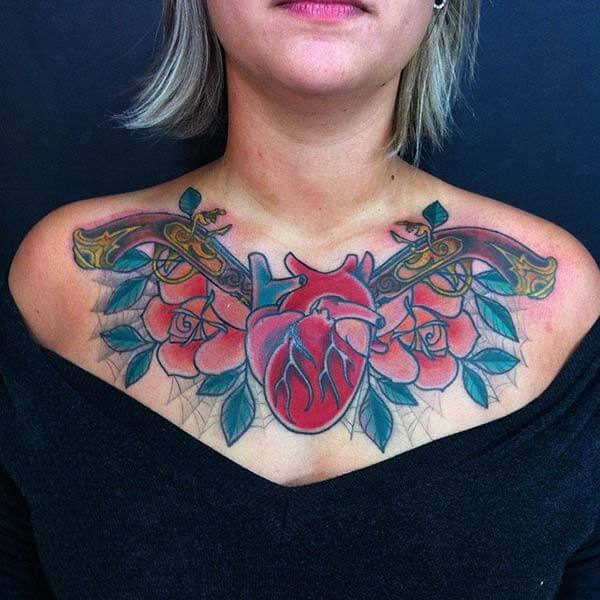 An overwhelming heart tattoo design on chest for women. If you desire to express your immense love to anything or anyone then this tattoo depicts that perfectly. An anatomical heart tattoo on chest with two roses on side inked in blue and red is not just eye catchy, it also expresses your immense passion.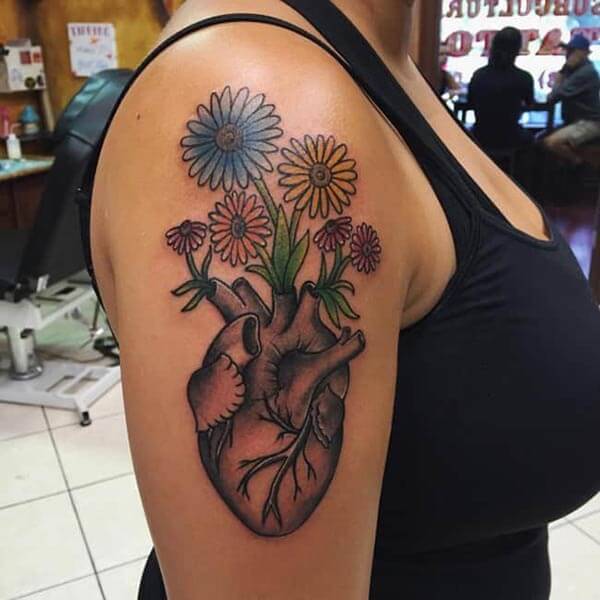 A beautiful heart tattoo design on side shoulder for ladies. This tattoo consist of an anatomical heart with flowers bloomed out from heart's opening. It typically represents the bearer's emotional connection with that of floral characteristics. It symbolizes the bearer's heart has similar features like flowers such as the eternal beauty and gentleness.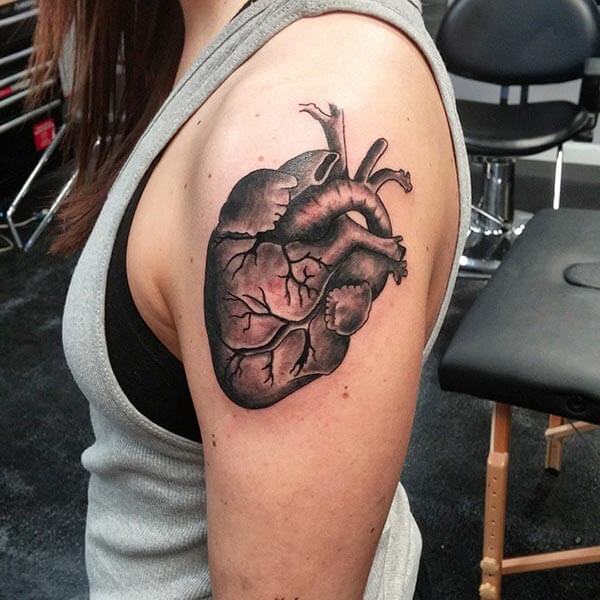 An artistic heart tattoo design on shoulder for women. This tattoo represents a very sad day in the bearer's life. Such as the loss of a relative or friend, end of a relationship or a memorial after a tragic event.
Heart Tattoo Video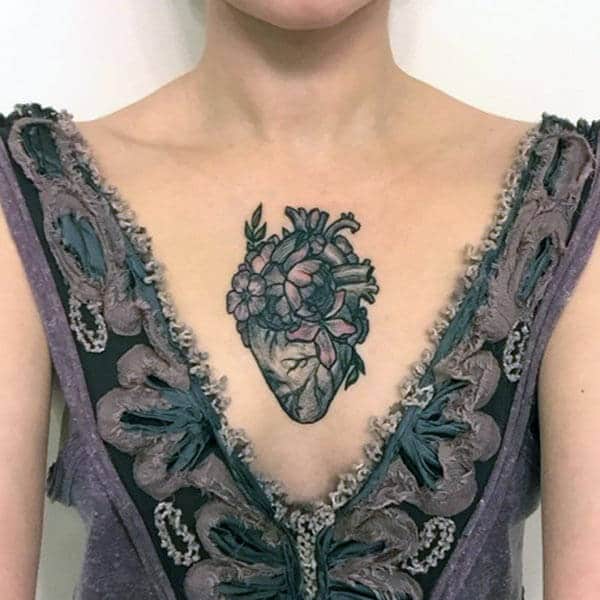 An impressive heart tattoo design on center of chest for Girls and women. This heart has flowers blooming in its opening. The tattoo might be representing the bearer's desire to heal a broken heart by incorporating the goodness of flowers.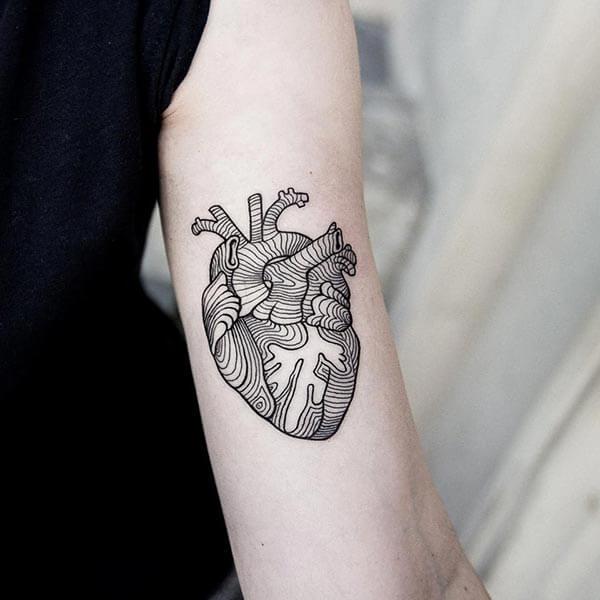 This is a unique type of heart design which has a hypnotic effect. The heart is shaped in its anatomical structure and the simple pattern inside makes this design stand out beautifully.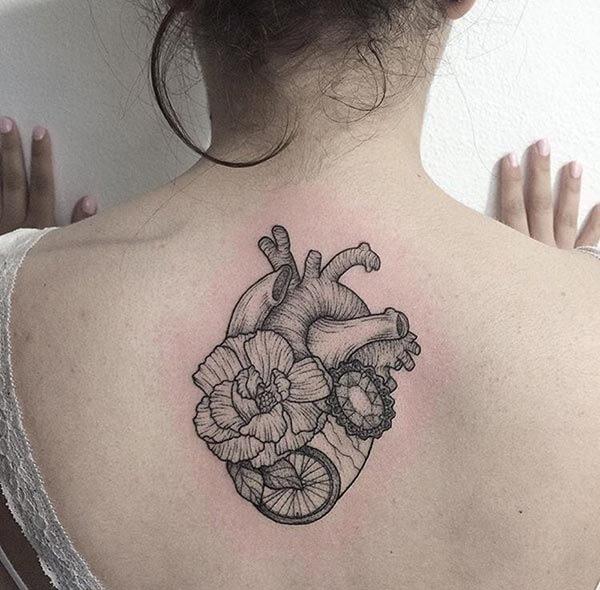 An attractive heart tattoo design on back for girls and ladies. This heart tattoo looks like a sketching and has flowers over it. It might be a representation of the bearers love for flowers and similarity in character with that of flowers.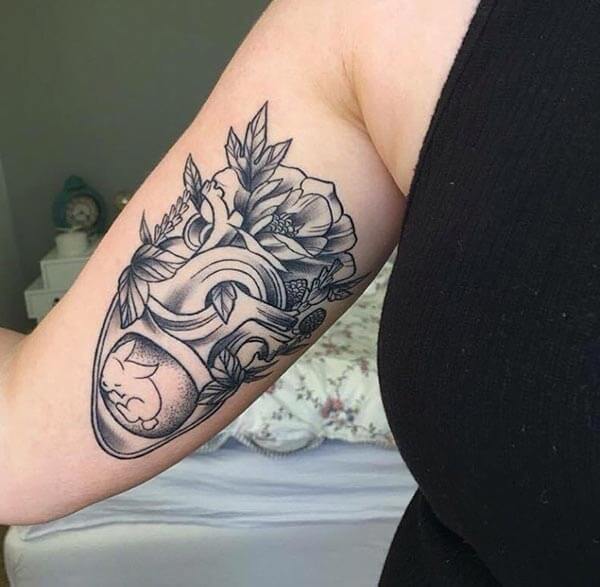 A captivating heart tattoo design on inside arm for Ladies. This is a tattoo of a huge heart with leaves around it along with a puppy inked completely in black and white. This tattoo represents the person's love and affection for her pet animal- puppy as well as her love for nature.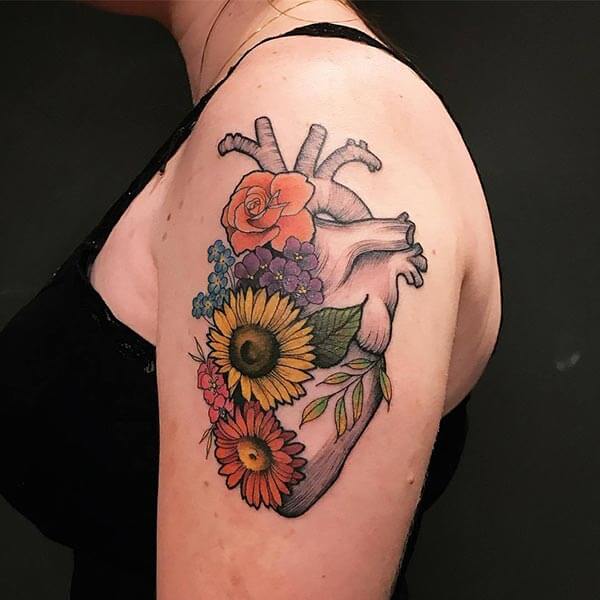 An engaging heart tattoo design on shoulder for Girls. This anatomical heart has vibrant flowers on one side. This represents the bearer's passion for love and affection as well as love for simplicity in life.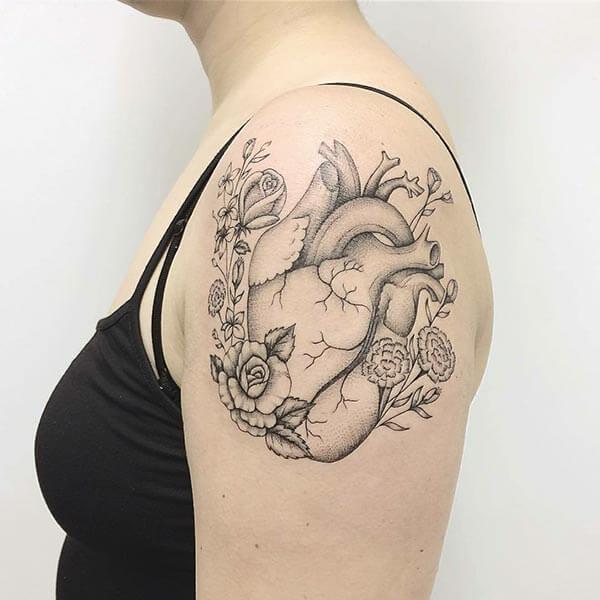 An impressive heart tattoo design on shoulder for girls. This heart is of anatomical shape and has several flowers all around it. This tattoo symbolizes the bearer's desire for purity and gentleness imparted into their life.