3D tattoos are some of the most unique and popular style of tattoos available today. These designs are usually made by adding shadows to the tattoo that makes it look like a part of the skin standing out. Because of their characteristic of appearing real, they have become popular among celebrities like music artists, wrestlers, movie actors and more.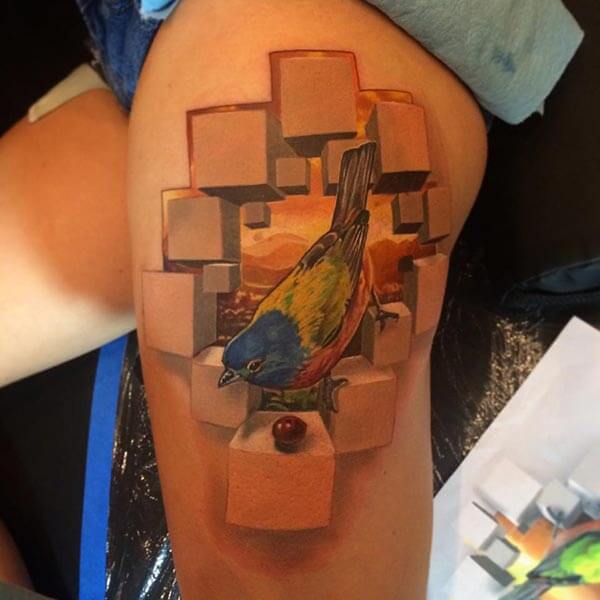 A mesmerizing 3D tattoo design on thigh for ladies. This tattoo is spellbinding in the unique way of its creation. The design has a watercolor inked bird sitting on cubical window with a fruit.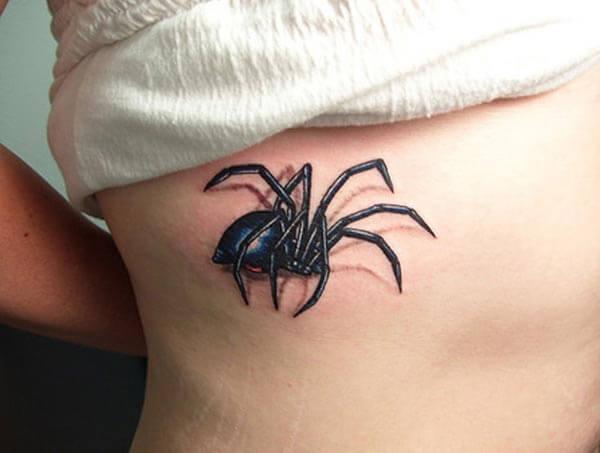 An awe-inspiring 3D tattoo design on side belly for Women. Want to scare someone with a spider crawling on your body? Then this is the perfect tattoo for you. This 3D spider looks very realistic and captivating with the perfectly blending shadow effect in the background.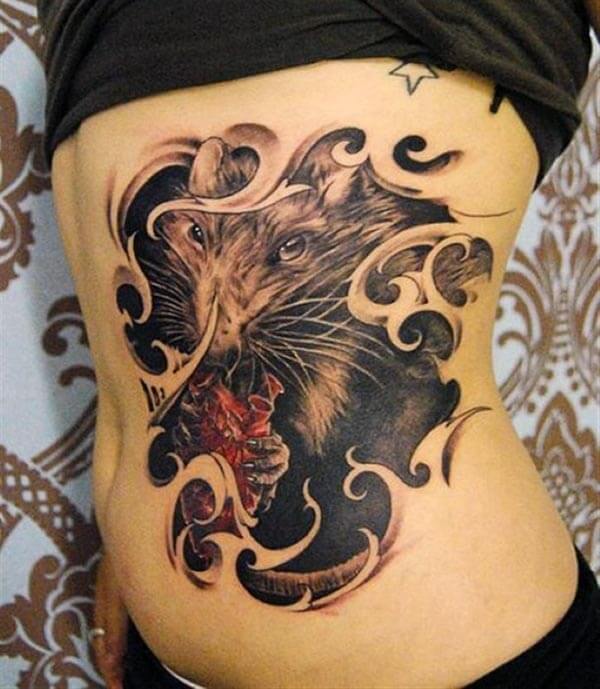 A creepy yet surprising 3D tattoo design on side belly for girls and women. This tattoo has a catchy and unique design of a mouse eating the heart and is seen through ripped skin design. A tattoo like this can be scary for faint hearted but it is equally cool too!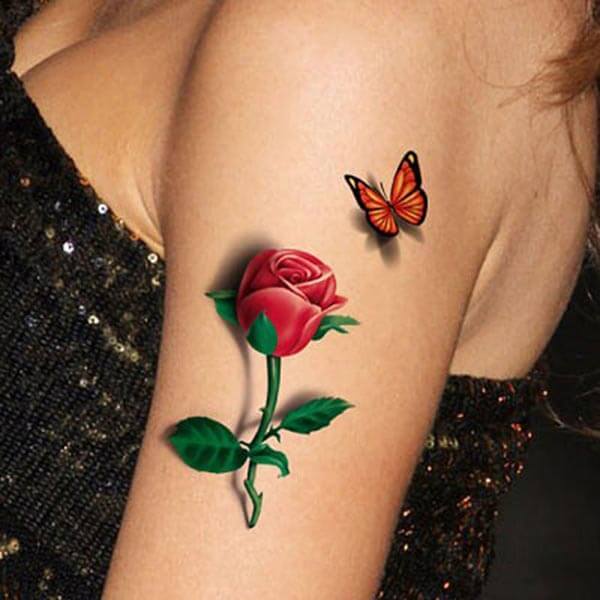 A lovely 3D tattoo design on side shoulder for Girls and women. This tattoo has a striking rose and butterfly design. Butterflies and rose are a.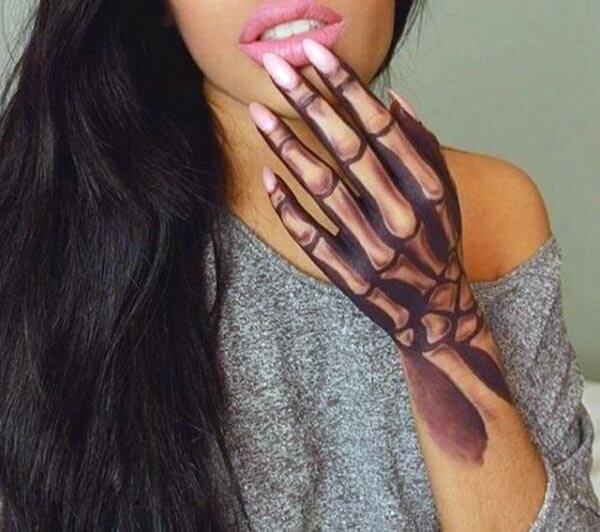 A killer 3d tattoo design on hand for girls and women. This is one of the best 3D tattoos one can try on and scare the hell out of onlookers. This cool tattoo of skeleton with dark shading on rest of the area makes it look real.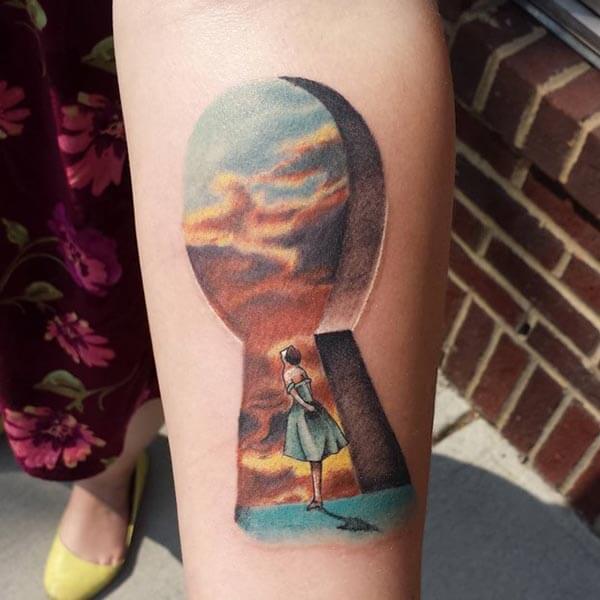 An eye opening 3D tattoo design on hand for girls. This tattoo speaks aloud of the wearer's mind. The shading effect looks like the wearer's arm has a huge key hole in it. The tattoo depicts the girl who watches the world from a locked up space.
3D Tattoo Video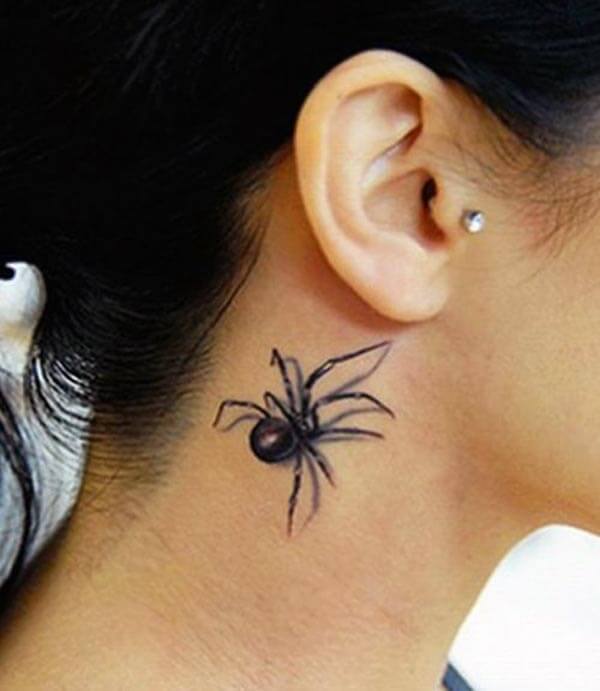 A catchy 3D tattoo design on side neck for ladies. Want to scare someone by showing a crawling spider on neck? Then ink this tattoo. This design is perfected to an extent where anyone will think it's a real spider crawling.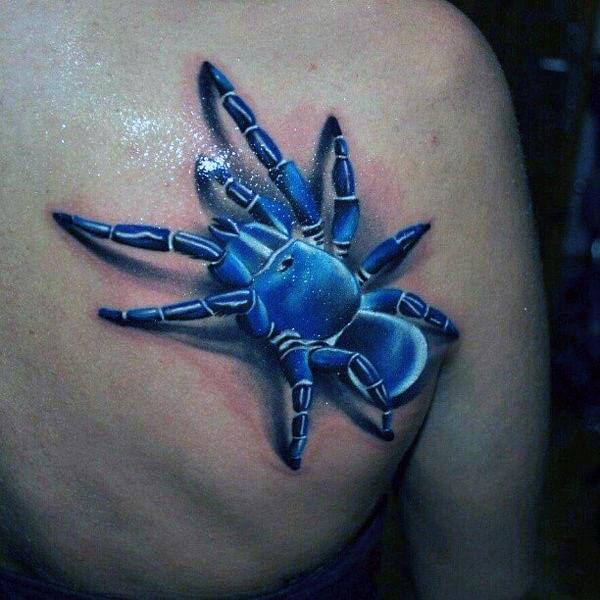 A vicious 3D tattoo design on back shoulder for girls. Do u like scaring others? Then this tattoo is definitely the choice for that. The spider inked in blue looks real on the wearer's back. Spiders are hardworking and determined creatures which persistently build their web even after being destroyed several times. This tattoo is for someone who likes to be related to spiders when it comes to work ethics.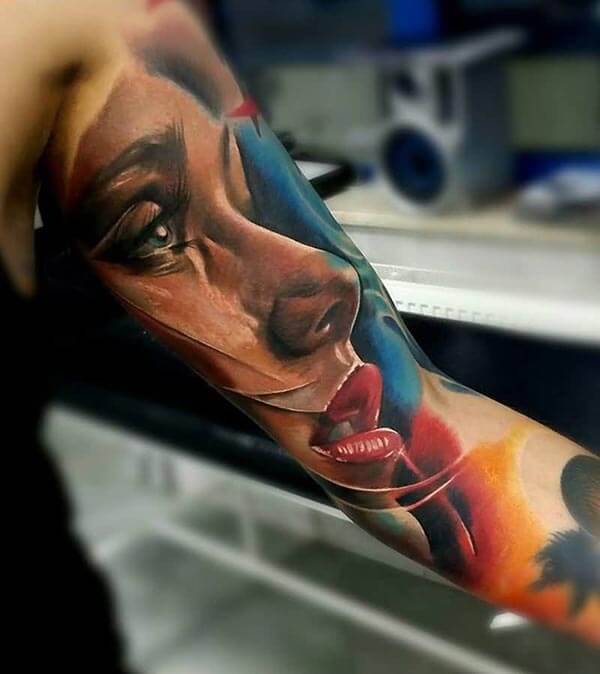 A breathtaking 3D tattoo idea for Women. This tattoo inked in watercolor has a very realistic woman face with sad expression. The light and dark shading effects has highlighted the facial feature to the extent on confusing the onlooker.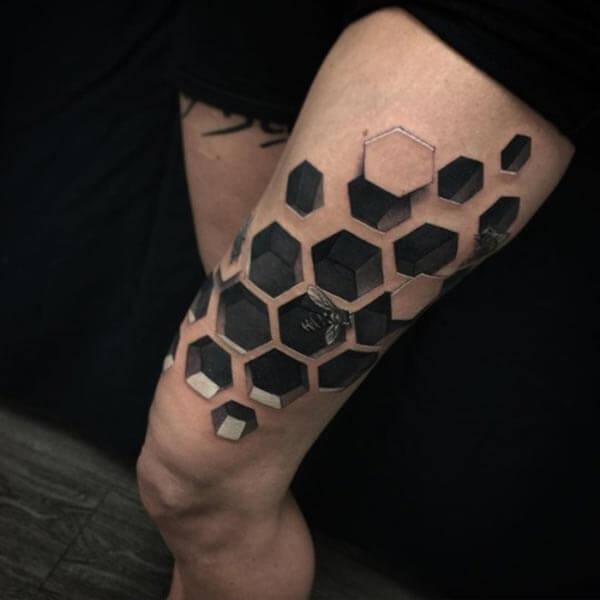 A mind blowing 3D tattoo design on thigh for Girls. 3D designs are very popular nowadays and a geometric tattoo with 3D effect will leave you star struck. This design does the same as the patterns and shading are to the point where we will be amazed.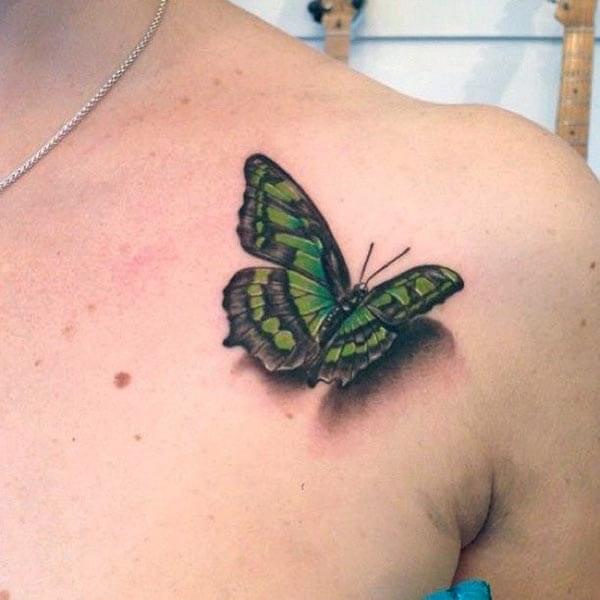 A mind soothing 3D tattoo design on front chest for Girls and women. This design is of a butterfly sitting on the wearer's body and the shadow effect has been perfectly done to give a 3D look. This tattoo is meant for butterfly lovers who like to keep it real.